Ariana Grande spotted getting cosy with boyfriend Ricky Alvarez at SNL after-party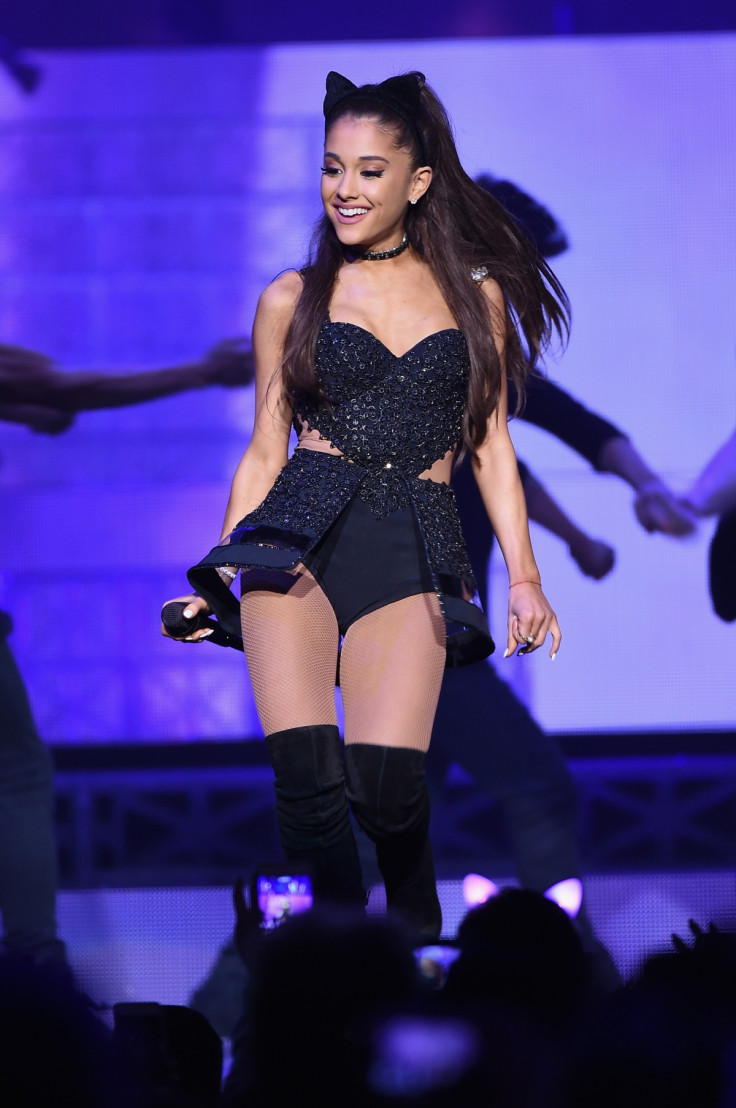 Ariana Grande and her boyfriend Ricky Alvarez were spotted getting intimate at an after-party held by NBC's Saturday Night Live (SNL) at New York City's La Biblioteca on 12 March. The Problem singer appeared as a guest on the show, but ended up hosting it, which was a well received by fans and critics alike.
"Grande and Alvarez were all over each other all night," an eyewitness told ET online. The singer's entourage saw her friends including Victorious co-star Liz Gillies. Though the singer was seen with her pals she often wondered back to her boyfriend," the report said.
Gillies later posted a selfie on Instagram and captioned it: "Post-SNL with my talented little dingus last night."
Grande was seen leaving the night club along with her boyfriend and friend Gillies at 5.15 am. On the show, the 22-year-old showed off her skills where she imitated vocal styles of artists like Britney Spears, Rihanna and Celine Dion. "Last night was an absolute dream come true. forever grateful @nbcsnl," Grande later wrote on Twitter.
In July 2014, Grande was criticised after she was caught on a surveillance camera licking a doughnut and saying: "What the f**k is that? I hate Americans. I hate America". The singer was with her boyfriend at the time of the incident at a doughnut shop in Lake Elsinore, California.
"Yes it was childish and stupid and I have learned that it is really time to grow up," the singer said on the late-night comedy show, according to Daily Mail. "I think I am in a place where I am ready to be caught in a real, adult scandal.
"A real scandal you know? Something to take my career to the next level. Something that says welcome to Hollywood kid. Miley has had them, Bieber has had them, everyone has had them and each day I sit by my window and I dream, what will my scandal be?" Grande added.
© Copyright IBTimes 2023. All rights reserved.