Arrow season 3: Oliver returns in episode 14? What to expect from the first 5 episodes of 2015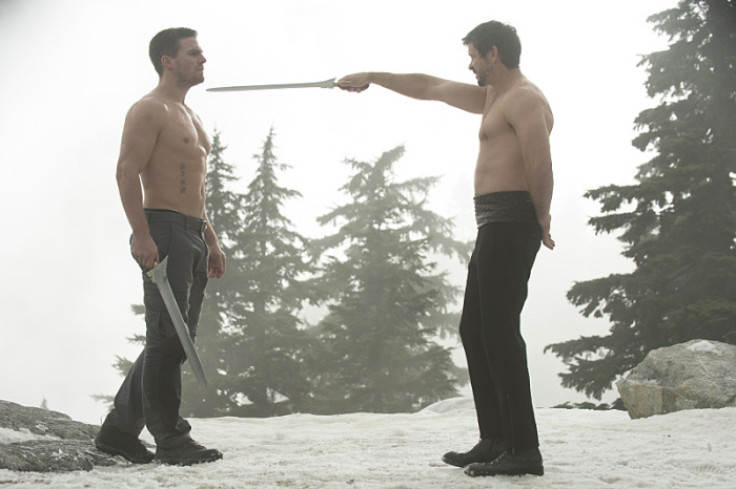 The midseason premiere of Arrow season 3 in January 2015 is clearly one of the most anticipated episodes of the series.
Fans of the show are waiting to find out what happens next in the series after the shocking developments of the midseason finale, where the series star Oliver Queen falls to his death.
The official synopses for the 2015 episodes are not out yet, but CarterMatt has come up with some potential plot descriptions and what fans can expect from the upcoming episodes – starting with episode 10 titled Left Behind, which airs on 21 January.
Left Behind – This episode will hopefully raise the major question – Is Oliver Queen still alive? "We don't really think there is any question about Stephen Amell's future on the show, but there is mystery in how Oliver moves forward if he survives, and who could be helping him (if anyone)," states the report.
Episode 11 'Midnight City' – With Arrow gone, the focus will shift to the other vigilantes on the show. This episode could feature the rise of The Canary.
Episode 12 'Uprising' – Die-hard fans and followers of the show might think that this episode will have something to do with Slade Wilson's return seeing as the term "uprising" was closely associated with him, at the end of season 2. However, reportedly, he's not back yet.
Episode 13 'Canaries' – Sara Lance returns? The first Black Canary is expected to be back at some point next year, and we could be down for a story about parallels between her Canary and Laurel's, even if Laurel has a long way to go.
Episode 14 'The Return' – Arrow showrunner Marc Guggenheim has co-written this episode which means it's going to be a big deal. Four episodes into the second half of season 4 seems like enough time to keep the show going without Arrow. So, will it be Oliver's 'Return'? Or is this when fans will get to see Slade again?
It remains to be seen. Arrow Season 3 returns on The CW on 21 January, 2015.
© Copyright IBTimes 2023. All rights reserved.