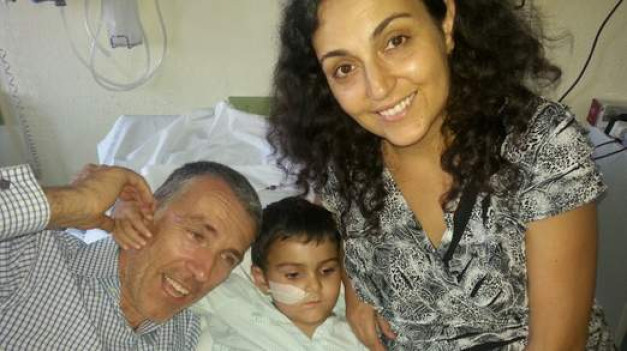 Five-year-old Ashya King has left intensive care in a hospital in Prague after undergoing potentially life-saving treatment.
The British cancer patient, who has a brain tumour, has now been moved to a private room.
Jana Kulhankova, spokeswoman of the Proton Therapy Centre of Prague, said he was comfortable after the latest round of proton beam therapy.
"Ashya left the intensive care unit on Tuesday and has been put in an individual room. He has started to put on weight, he is smiling, and he is reacting to the gestures of his parents and those close to him," she said.
The five-year-old has already undergone several rounds of the treatment. The thirtieth and final session will take place on October 24.
Ashya was at the centre of an international search after his parents removed him from a British hospital.
Brett and Naghemeh King, fled Southampton General Hospital with their son in September, after expressing concerns about the side effects of treatment he was to receive in the UK.
They had wanted their son to undergo the life-saving proton beam therapy in Prague, however were told the NHS would not fund the treatment.
They then fled to Spain where they planned to sell their holiday home before travelling on to Prague.
Hampshire Police issued a European Arrest Warrant for the parents prompting an international search leading to the couple's arrest. They were imprisoned for 72 hours prompting a public outcry
A high court judge granted an order for the couple to take their son to Prague for the life saving treatment following their eight day ordeal.
However, Hampshire Police issued a European Arrest Warrant after discovering the family had left hospital in the UK and the couple were held by police in Malaga in Spain.
Following tests Ashya was deemed suitable for proton beam therapy, and in an usual move the NHS agreed to fund the treatment on September 26.
It was announced that a review into police and social services' handling of the case will take place.
The plight of the King family has touched millions and a fundraising page has been set up to help pay for the treatment.