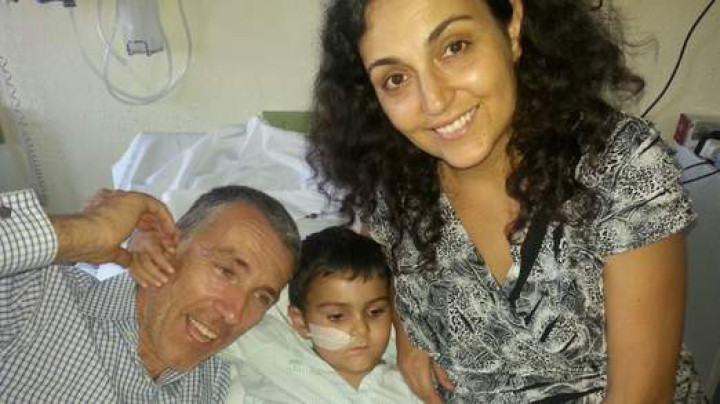 Ashya King has been reunited with his parents after they were released from prison near Madrid on Tuesday (3 September) night.
An international search was launched after Brett King, 51, and Naghemeh King, 45 took their son Ashya, who is seriously ill with a brain tumour, from Southampton General Hospital, where he was receiving treatment, and headed for Spain.
Now reunited with his son, today Mr King spoke of his family's ordeal. He said that he and his wife had been treated like "terrorists" when they were merely acting in their son's best interests.
Mr King claims that contrary to reports that the family were "on the run," he had informed the hospital they were going to take Ashya out of the country so he could receive an alternative form of therapy.
Defending his actions Dr Wilson said that while Southampton General was aware of this "at no stage did the family say to us that they were going to take Ashya and go to Prague".
"When we found that he was missing from the trust, we were at first slightly surprised, and then very very worried," he said.
"There's quite a lot of information surrounding this case that we've not been able to share with the media that made us worry for Ashya's safety.
"We therefore, after having looked for him to ensure that we were not over-egging and jumping to conclusions, we did what we should and what any doctor or nurse does in this situation, which is contact the police."
After Ashya was found in a Spanish resort, following a tip off form hotel staff, his parents were questioned by police on Saturday near Malaga and taken to Madrid and warned they faced possible charges of neglect.
They were held in custody pending an extradition hearing. They were finally freed after the Crown Prosecution Service decided to drop the case against them amid a growing public clamour for the family to be reunited.
Speaking at a news conference Mr. King described his sense of helplessness as he heard his wife crying in the cell next door to him."Being locked up you can't do anything. You can't help your son, you can't help your wife. And you don't know the future; what's going to happen to Ashya without us. We didn't know what was happening.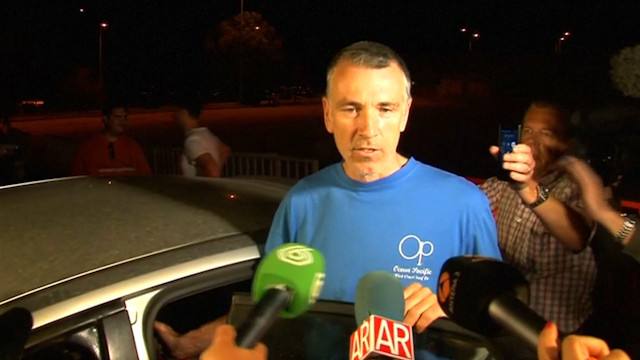 "Hopefully now we can see our son, we can be together, we can show love to him, because without that there's no purpose to life."
He revealed that he and his wife had been handcuffed and said they were treated like terrorists.
On being reunited with their son, the King's learned that their ordeal is still not over, with the news that Ashya has been made a ward of court in the UK, preventing them form taking their son from the hospital.
Speaking outside the hospital Brett King said: "I don't have custody of my child. Yesterday, they served papers on me to take away the custody.
When asked if he would do the same thing again, Mr King said: "Of course. I would be happy to send years in prison rather than my son being given treatment that's going to kill him or disable him for the rest of his life. I'm his father. My son's worth everything. Worth me going to prison, worth everything, because they were going to kill him in England or turn him into a vegetable."
Ashya is now being cared for at the Materno-Infantil hospital in Malaga, where Mr King says he will have to stay because of a temporary court order obtained by Portsmouth Council.
Mr and Mrs King want Ashya to have proton beam therapy at clinic in the Czech capital Prague, which they believe will increase his chances of survival.
The Proton Therapy Centre in Prague says it has been in contact with specialists at Southampton General, who have agreed to refer Ashya after two cycles of chemotherapy in the UK, which is likely to take several weeks.
A hearing at the High Court in London on Tuesday was adjourned until next week to give Mr and Mrs King and the authorities time to reach an agreement on Ashya's future treatment. If they fail the judge will decide what is best for him.
A fundraising page set up to help pay for Ashya's proton therapy has so far raised more than £21,000, while Charity Kids'n'CancerUK said it has agreed to provide the £100,000 needed, plus living costs, after donors pledged £35,000 in 24 hours.