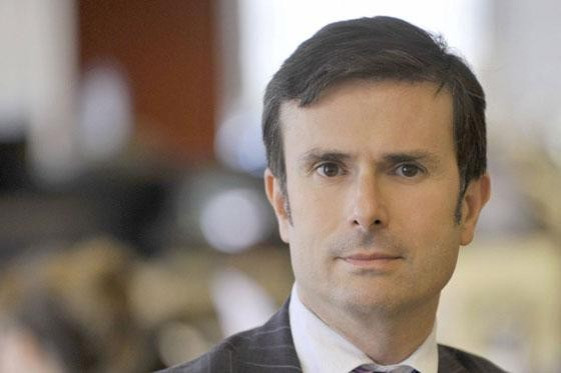 BBC journalist Robert Peston is in mourning following the death of his wife from cancer.
The 52-year-old business editor has taken leave after Sian Busby lost her battle with lung cancer at the ager of 51.
"It is with great sadness that we can confirm that Robert Peston's beloved wife Sian Busby has passed away after a long illness," the BBC said.
"Robert will take a short leave of absence from the BBC to return at a later date."
Busby, a critically acclaimed writer, recently described the "scary" moment she was diagnosed with lung cancer in an interview with the Daily Telegraph.
She recently inadvertently featured on one of her husband's radio interviews when she was overheard by millions of listeners repeatedly shouting goodbye to him while he was on the phone to the studio.
The couple, who have two children, met when they were teenagers and had a brief relationship, only to be reunited years later.
Peston said that his definition of love was: "How I feel about my wife."
Financial Times journalist Ben Fenton led the online condeolences and tributes.
"Sincere condolences to Robert Peston on the death of his wife Sian Busby. A lovely woman. Thoughts with him and his family," Fenton wrote.
BBC business colleague Nkem Ifejika tweeted: "Our esteemed colleague Robert Peston lost his wife, Sian Busby, last night. We pray comfort for him and the boys."