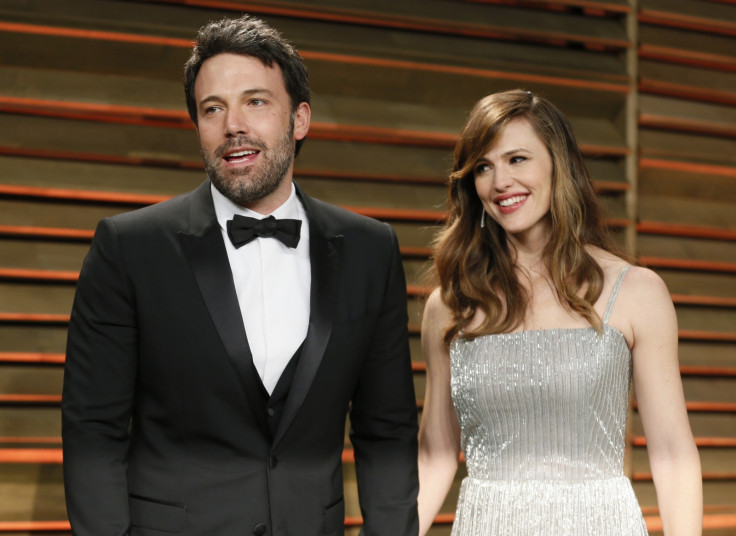 Ben Affleck is reportedly working hard on making his relationship work with Jennifer Garner. The development comes after the Batman v Superman: Dawn Of Justice actor moved into their Pacific Palisades mansion along with Garner and their three children in October.
The 44-year-old actor wants to reconcile with the Miracles From Heaven actress with his "win back Jen' plot".
A source told RadarOnline that the Argo star kicked off his plan by "convincing her [Garner] to go on a real date with him", which was "a huge coup and they had a wonderful evening".
"They've stopped fighting and are in a great place where they're communicating effectively. Ben's [Ben Affleck] also getting huge brownie points for all the daddy time he's giving the kids, despite the crazy hours he works," the source added.
"The biggest trick up his sleeve is his plans to involve Jen in his movie making, even starring in a film together – something she's always wanted, but he's always refused. He's determined to win her back and is prepared to play a slow and steady game to make it happen."
The former couple have remained close to co-parent their children ever since their split in June 2015, however, they did not file for divorce. Recently, the two were spotted on dinner dates without their children.
Affleck had praised Garner for being "a great mom". Speaking about co-parenting their three children, the Justice League actor said, "We do our best. We try our best. My areas of expertise with the kids [are] spotty at best. Not homework."
In March, Garner had opened up about the same topic and told the Today show's Savannah Guthrie, "People have been so kind to my whole family, and we really do appreciate it. But, you know what, we're doing really well... The kids are great."
The couple share three children together – daughters Violet (10) and Seraphina (7) and four-year-old son Samuel.