Kanye West: I needed 30 showers after dating Amber Rose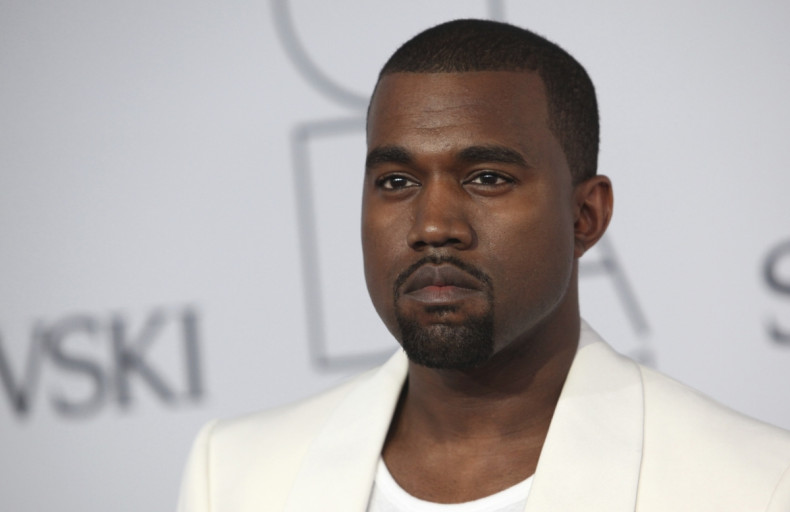 Kanye West definitely knows where his loyalties lie.
In the wake of Amber Rose and Khloe Kardashian's Twitter war, the rapper has fired back at his ex-girlfriend insisting that he put the glamour model on the map.
During a radio interview on Power 105.1's The Breakfast Club, the Yeezus star told DJ Envy, Angela Yee and Charlamagne Tha God that without him "there would be no Amber Rose". The former couple dated from 2008 until the summer of 2010.
When quizzed about his former partner calling his wife Kim Kardashian a whore, West accused Rose of being an attention seeker.
"She's just soaking in the moment," he said. "If Kim had dated me when I wanted, there would be no Amber Rose."
To add insult to injury, West later claimed he had to take "30 showers" after dating Rose before Kim agreed to sleep with him, suggesting that she was somewhat put off by their relationship.
"It's very hard for a woman to wanna be with someone that's with Amber Rose. I had to take thirty showers before I got with Kim," he said.
Things first kicked off when Rose blasted Kim's half sister Kylie Jenner during a radio interview, insisting she is a baby that "needs to go to bed at seven o'clock". She added that the 17-year-old's rumoured boyfriend Tyga, 25, should "be ashamed".
In an awkward twist, Kim was previously BFFs with Blac Chyna, who shares a son with Tyga, born Michael Ray Nguyen-Stevenson.
When protective Khloe took to Twitter in her little sister's defence, Rose hit back with some more cruel tweets about the Kardashian/Jenner clan. She even went as far as bringing up Kim's sex tape with former flame Ray J.
When West wasn't taking his ex-girlfriend down a peg or two during the Power 105.1 interview, he discussed his foray into fashion, his daughter North West's epic tantrum during his New York Fashion Week debut and his love life.