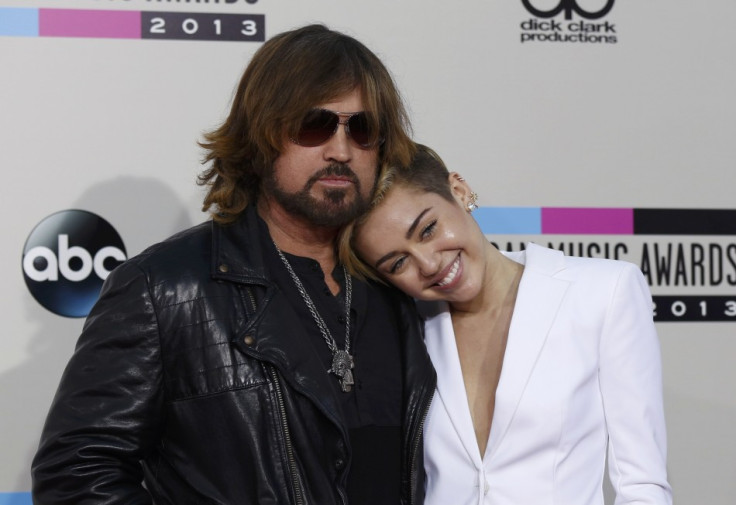 Billy Ray Cyrus has shut down rumours that daughter Miley Cyrus is to marry Liam Hemsworth this summer. The country singer flatly denied reports that the couple are due to tie the knot.
He told InTouch Magazine: "No there's no wedding bells on the calendar. 'I'd tell you if there was!"
The celebrity couple's relationship has been the focus of relentless speculation after they rekindled their romance on New Year in Australia. Their recent trip Down Under, during which they spent time with Hemsworth's family, fuelled reports that the A listers were planning their nuptials and were all set for a Summer wedding on the beach.
She seemed to be keen to make the bond with her would-be future sister-in-law permanent, after the pair had matching tattoos done. Miley, 23 and Elsa Pataky, 39, who is married to Liam's brother Chris Hemsworth, revealed identical wave design inkings.
Miley too seemed to be hinting at plans to make things official with the Hollywood star after she was seen flashing her diamond engagement ring and later posted a picture of herself wearing a t-shirt which read 'Hemsworth', suggesting she was preparing to make things official by taking her boyfriend's name .
Most recently she paid the ultimate tribute to the Independence Day actor, revealing her most recent inking - a tattoo in honour of his first love ... a pot of Vegemite.
And while Billy Ray Cyrus has now stated that there are no wedding plans, the Achy Breaky heart singer had earlier sent the rumour mill into overdrive, after he commented that he would personally marry the couple.
"If any of my kids decide that they are gonna have a wedding of any kind, whatever role they want me to play, I will be there, you know what I mean?" Cyrus asserted. Although the happy father maintained his silence on a possible wedding date, he did volunteer to marry the couple whenever they decide.
"They want me to be the butler — that's fine. Whatever they choose. I might make a good preacher," the Wrecking Ball singer's father revealed.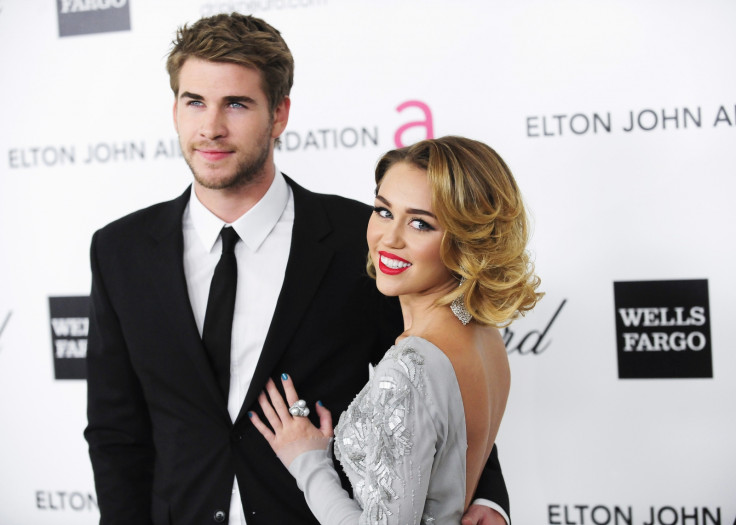 And while Miley hasn't quite managed to get Liam to put a ring on it yet, her father said the couple couldn't be happier. "I love that she and Liam are so happy right now," he said Mail Online reports. "Happy is hard to find. So if you're in a good spot, woo! Bam! And Miley knows that. Seeing her happy is the greatest thing ever."'
Billy Ray also revealed that while he has warned his children against a life in the spotlight, daughter Miley always had stars in her eyes. "This is what they were born to do and they love it like their old man does. But if anything, at times I encouraged them not to get into the business,' he admitted. "Fame is a dangerous animal. And it can be very fickle, so you can't have all of your eggs in one basket.'
'As a little girl, you could just tell that she had it,' he said. 'As a baby, she loved to come onstage and wave at fans. She was like a magnet.'
Amidst all the speculation about an imminent wedding, Miley and Liam have remained tight-lipped.