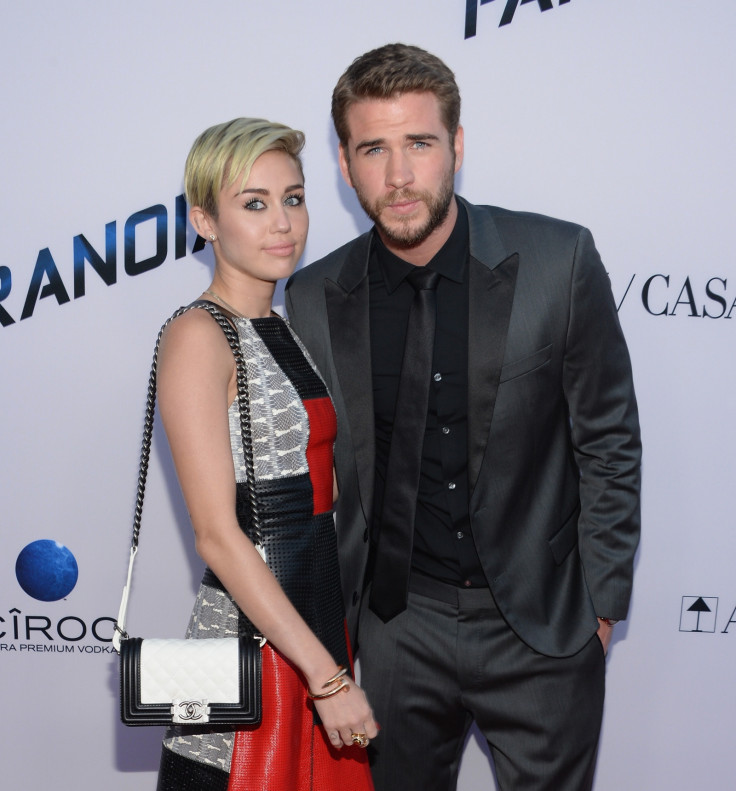 Miley Cyrus has kept her fans wondering about whether or not she is officially engaged to her boyfriend Liam Hemsworth. The Hannah Montana actress was spotted over the past few months wearing something that looks like the engagement ring that Hemsworth had gifted. One can only imagine, now, if wedding is on the cards for the couple. Billy Ray Cyrus shed light on the duo's relationship status as he opened up about daughter Miley and her beau's future plans.
In an interview, the 54-year-old singer told E! News what he knows about his daughter's relationship with the Hunger Games actor. "Here's what I do know. They're so happy. That's the main thing," Cyrus revealed. "Miley and I, we always had this slogan – 'If you ain't happy, it ain't working.' Just seeing these — I still call them kids — these two kids happy, that's all that matters," he added.
When prodded further about the engagement rumours and Cyrus and Hemsworth's probable wedding in the future, the singer-songwriter announced that he would be happy to play any role his kids want.
"If any of my kids decide that they are gonna have a wedding of any kind, whatever role they want me to play, I will be there, you know what I mean?" Cyrus asserted. Although the happy father maintained his silence on a possible wedding date, he did volunteer to marry the couple whenever they decide.
"They want me to be the butler — that's fine. Whatever they choose. I might make a good preacher," the Wrecking Ball singer's father revealed.
Apart from spilling the beans on his daughter's rumoured engagement, Cyrus also had some big news about the 2016 CMT Awards. "I'm going to do something at the awards," said the singer-performer, adding: "I'm real excited about it. Country music is in a great spot right now. There's a lot of great talent out there."