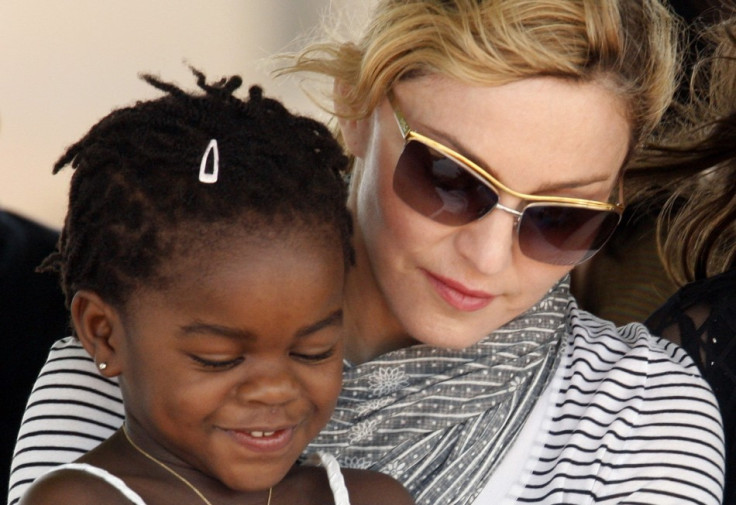 The biological grandmother of Madonna's adopted daughter Mercy has made a heart-breaking plea for 'one last chance' to see her granddaughter. 73-year-old Lucy Chekechiwa, whose health is ailing, has pleaded with Madonna to bring Mercy to meet her in her native Malawi before she passes away.
Mercy's biological mother Mwandida died eight days after giving birth to her daughter in 2006. The child was placed in an orphanage as Lucy, who lives in the poverty-stricken regon of Malawi, could not afford to look after her and in 2009 she was adopted by the US pop star.
While the Material Girl singer has made frequent trips to Malawi to ensure Mercy and her adopted brother David maintain a connection to their African heritage, Ms Chekechiwa claims the singer has not brought Mercy back to see her even once, despite promises of visitation.
She told The Mirror: "Madonna has not been in communication with me and I cannot understand why. She brings Mercy to Malawi but not to see me. Why won't she come to see me? The pain is in my heart. I am old and ill and anything could happen. I want to see her before it is too late."
"I am heartbroken and think of her every day. I am asking Madonna to bring Mercy to see me next time she comes. Please bring my grand-daughter to me."
Agatha Molande, 25, the best friend of Mercy's late mother Mwandida said the family had never intended to for the girl to be permanently removed from them according to the Mail Online.
"Madonna may have been acting in good faith believing she was saving a child from poverty and death, as she may not have been told the whole truth," she explained. "It is difficult to put into words the love Mercy's Malawian family have for her. They love her so much and never intended to be permanently separated from her.
She added that Mercy's biological family will contue to fight to be reunited with her. "For them it is a battle they will not stop fighting. Madonna needs to understand that as Mercy grows older and becomes aware of these things it may not be good for her and all parties concerned."
A spokesperson for Madonna said: "Mercy has never had her past or her heritage hidden from her and she visits Malawi every year to learn about her roots and to visit friends and family. Inaccurate stories about Mercy's adoption harm no one more than the child herself."
The 57-year-old was recently embroiled in a custody battle for her son with former husband Guy Ritchie Rocco.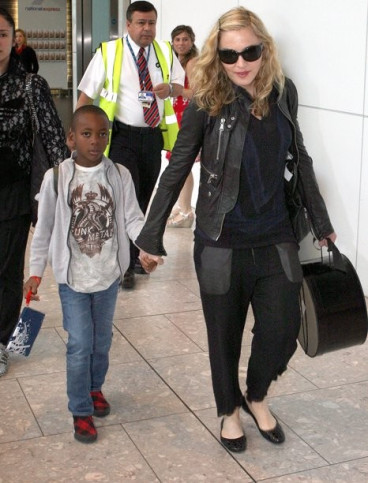 The mother and son were estranged for several months after the teenager walked off the singer's Rebel Heart World Tour and jetted to London to stay with his father. They reconciled after an intervention by a judge who urged the singer and the 47-year-old film director to work out their differences.
In March 2016, the biological father of Madonna's adopted son David Banda also expressed his concern for the welfare of his child following the singer's public fallout with her son Rocco in December 2015. Yohane Banda said the lifestyle of the Living For Loving singer was not in keeping with the traditional family values of Malwaian culture."
"What I have heard about Madonna's lifestyle since her divorce from Guy sounds quite shocking," David's biological father said. "Her having much younger boyfriends isn't in line with Malawian culture at all. David would not be exposed to that sort of thing here. It is not how we live. We have strong family values."