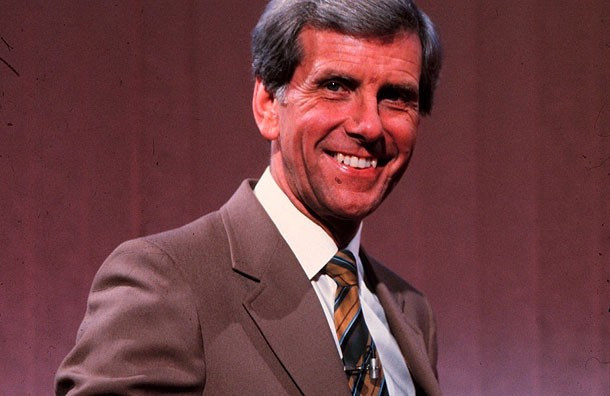 Former Quiz show host Bob Holness has died "peacefully in his sleep" aged 83.
The English actor and TV personality, best known for hosting ITV gameshow Blockbusters, from 1983 to 1993 had been in a nursing home after suffering from multiple strokes, when he lost his life in the early hours of Friday Morning.
His family released a statement saying: "Iconic television host and broadcaster Bob Holness passed away peacefully in his sleep during the early hours of the morning, aged 83, after his health deteriorated following a number of minor strokes over the past few years.
They added: "Although Bob will be best remembered for being the host of the cult television programme Blockbusters, it should be mentioned Bob was also an accomplished theatre actor and his radio broadcasting career spanned over six decades."
South African-born Holness's career spanned almost 60 years and he was often celebrated as an accomplished actor and radio host.
Whilst having had successful stints in theatre, TV, film and radio during his career, he was most notably the second actor to portray James Bond, starring in a radio adaptation of Moonraker in 1956.
He leaves his wife Mary, three children and seven grandchildren.
Watch the broadcaster at his best below: