Bobbi Kristina Brown: Hospice photo of Whitney Houston's daughter 'for sale'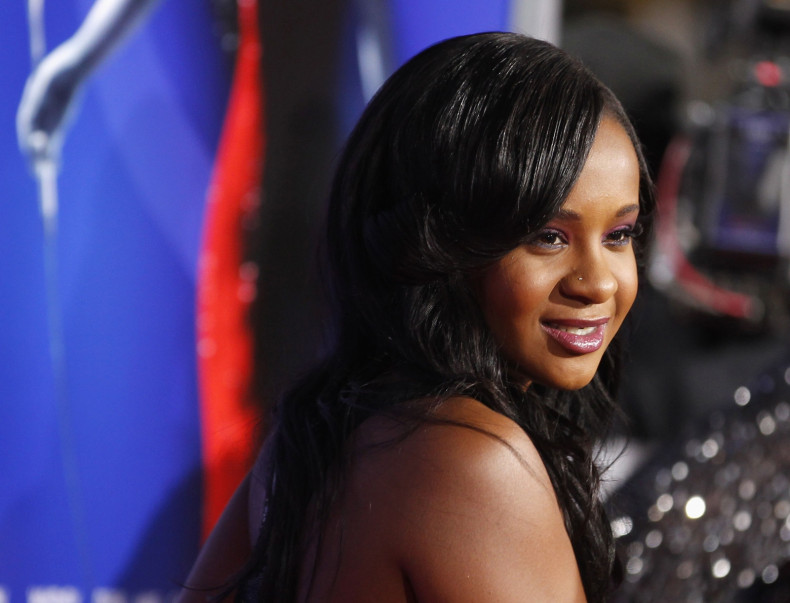 A photograph of Bobbi Kristina Brown in her hospice bed is being shopped around Hollywood, it emerged.
According to TMZ, "an extended family member" is trying to cash in on Whitney Houston's daughter's devastating condition and is offering the image to the highest bidder.
The celebrity news site reports that it was approached but declined after seeing the photo, which shows the aspiring actress at death's door. However, multiple magazines and websites have shown an interest.
In the photograph, a woman can be seen hovering over Bobbi Kristina as she remains unresponsive.
Bobbi Kristina was found unconscious at her home in Roswell, Georgia, shortly before the third anniversary of her mother's death. On 25 June, she was moved to hospice care having spent two months at Georgia's Emory University Hospital and a further 10 weeks at the DeKalb Medical facility.
Confirming the move to Peachtree Christian Hospice near Atlanta, her aunt Pat Houston said: "Despite the great medical care at numerous facilities, Bobbi Kristina Brown's condition has continued to deteriorate. We thank everyone for their support and prayers. She is in God's hands now."
News of the controversial snap comes just days after it surfaced that Bobbi Kristina is being sued by Russell Eckerman, 41, who claims he was severely injured in a car crash involving the reality star.
The Georgia native filled a $730,000 (£467,000) lawsuit over a collision that occurred in January, three days before she was found unconscious in bathtub.
He alleges that Bobbi Kristina was speeding and tailgating a car in Fulton County when she lost control of her 2005 Liberty Jeep and collided into his Ford Taurus on 27 January.
In legal papers obtained by CBS News, Eckerman claims to have suffered multiple spinal, skull and facial fractures and states he had to be placed in a medically induced coma in the wake of the accident.