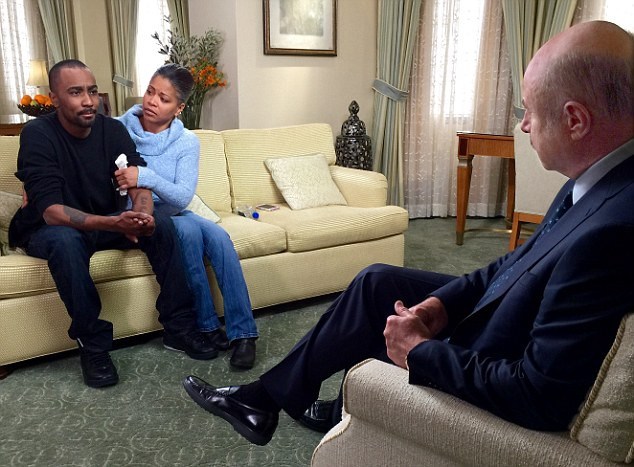 Nick Gordon, the partner of Bobbi Kristina Brown, will be seen in an interview with 'Dr. Phil,' in what has been described as an "intervention."
The interview comes after Gordon posted worrying messages on Twitter that appeared to suggest he is suicidal.
Gordon found Bobbi Kristina face down and unresponsive in the bath tub of their Georgia home on January 31. He administered CPR until paramedics arrived at the scene. The 22-year-old has been at an Atlanta hospital in a medically induced coma ever since. Her family marked her birthday on March 5 by gathering around her bedside, however Gordon was excluded and claims that he has been banned from seeing Bobbi Kristina since the incident.
On the eve of her birthday he posted the worrying message on Twitter, stating: ""Happy Birthday baby I wish I was there with you to hold you and be by your side," he wrote. "I'm Close to you baby. I'm so hurt I wanna do myself in, I know I have to strong." (sic)
The comments prompted worried fans to send messages of support to Gordon. Dr Phil flew to Atlanta yesterday, on Bobbi Kristina's birthday, after friends and family of Gordon begged him to intervene as the 25-year-old's mental state spiraled out of control.
In an emotionally charged interview, Gordon is seen breaking down and threatening to kill himself if anything should happen to Bobbi Kristina. Commenting on his state of mind, Dr. Phil reportedly comments that, left to his own devices, Gordon would be dead "within the week."
With his mother Michelle beside him, Gordon describes exactly what happened to Bobbi Kristina on the morning he found her unconscious in the bath, in circumstances which echo the untimely passing of Whitney Houston. The I Will Always Love You singer was found face-down and unresponsive in a foot of water in a bathtub in the Beverly Hilton hotel on February 11, 2012, just before the Grammys.
Gordon's mother revealed that, as well as the immediate concern for Bobbi Kristina, her son is still dealing with the guilt of Houston's death after he was unable to save her life.
"As we sit here right now, my son's life hangs in the balance. When Whitney was found, he administered CPR to her and called me as he was standing in front of her saying, 'Mom, why couldn't I do it? I couldn't get air into her lungs,' " his mother said. "He won't let go of the guilt."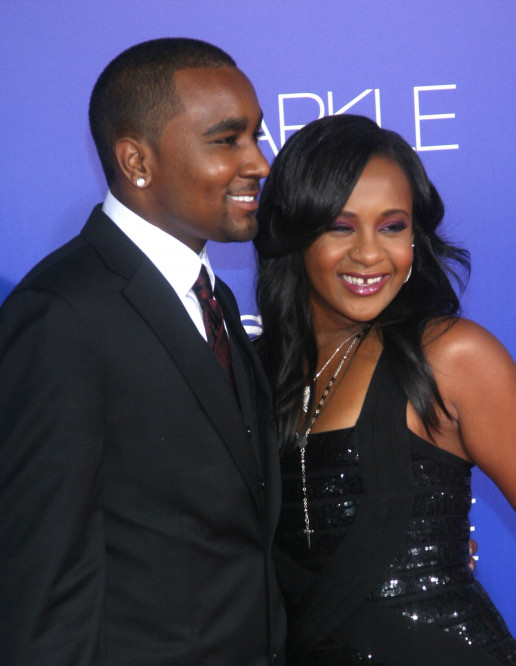 Gordon explained that he has suffered mental anguish and panic attacks since Bobbi Kristina was found in the bath, and over Houston's death.
Gordon was welcomed into Whitney Houston's family as a young boy and was regarded as a son by the singer. Years later, the announcement that he and Bobbi Kristina were engaged left the family reeling. While the two referred to each other as husband and wife, her father Bobby Brown recently denied the pair were ever legally married.
Last week, doctors attempted to take Bobbi Kristina out of her medically-induced coma, however she started having seizures as they began taking her off her medications.
The interview with Gordon and his mother will air on Dr. Phil on March 11.