Bobbi Kristina Brown: Whitney Houston's daughter moved to rehab as family start to accept her condition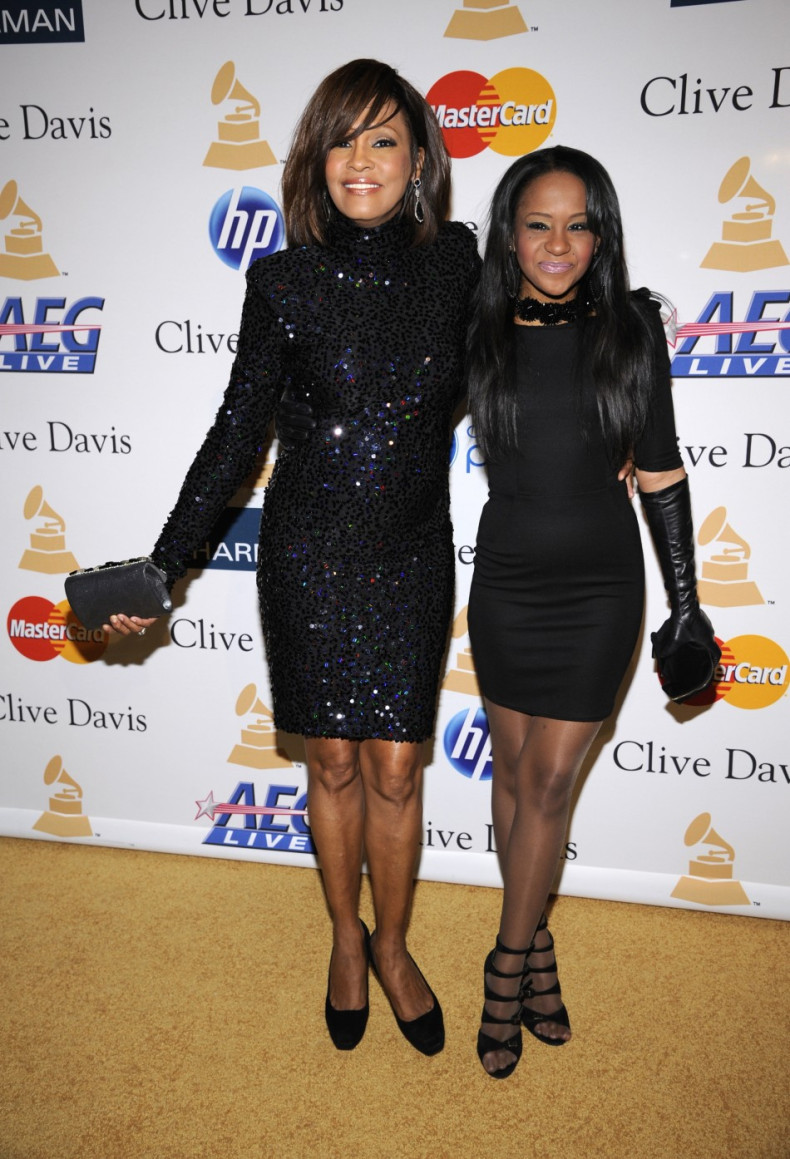 Bobbi Kristina Brown has reportedly been moved to a rehabilitation centre almost two months after she was found face down in a bath at her Georgia home.
According to NBC News the daughter of the late Whitney Houston and Bobby Brown, who is in a medically-induced coma, had left Emory University Hospital and was receiving treatment at an undisclosed facility nearby.
Although little is known about Brown's health, it is believed that her condition has not changed since she was found unconscious on 31 January. Her boyfriend Nick Gordon is believed to have administered CPR until the ambulance arrived on the scene.
In February, the reality star suffered seizures when doctors attempted to revive her from her comatose state. "This is a horrible setback. Everyone was hopeful that this was the sign that she'd turned the corner. We were so optimistic," a family friend said at the time.
Brown's situation echoes the death of her mother on the eve of the 2012 Grammys. Houston passed away on 11 February 2012, when she was found unresponsive in a bath in a Beverley Hills hotel. A coroner later concluded her death was as a result of accidental drowning, though heart disease and cocaine use were contributing factors in her death.
News of Bobbi Kristina's move comes days after a high school friend Steven Stepho claimed the star had been on a lethal cocktail of heroin, Xanax, pot and heroin substitute Roxicodone.
"Bobbi and Nick would spend a lot on drugs every day. It just depended on how much money they had. It wasn't unusual for them to spend $1,000 (£676) a day on drugs," Stepho told the Sun.
"There were times when it got really bad — they would be completely passed out for hours, just lying there on the bed. There were times when she would be so knocked out she would burn herself with a cigarette and not even notice. She was always covered in cigarette burns."
Meanwhile, People magazine reports that Brown's family are starting to accept the reality of her condition.
"This hasn't gotten any easier for him," an insider said of her father Bobby. "It has gotten harder. He really thought she'd be better by now, that there would be some change. There hasn't been any sign of improvement since this happened."
The source added: "We spent the first month in shock, you know? Like, 'Oh my God, I can't believe that this happened.' But now we've had a lot of time to get used to it."