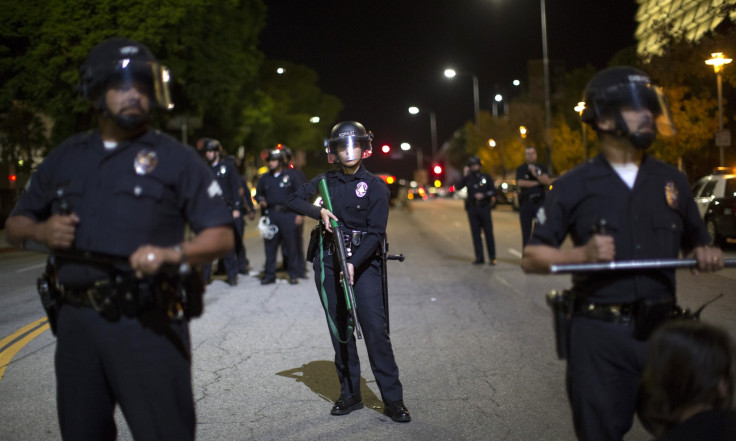 An armed man who carjacked a vehicle at gun-point and took the police on a high-speed chase before barricading himself in a restaurant in Downey, California, has been shot dead. A few patrons were believed to be held hostage at the restaurant.
Police pursued the man through a number of towns from Pico Rivera to Downey on Thursday night (10 September) around 7pm local time, when he rushed into Chris & Pitts barbecue restaurant and barricaded himself.
Reports claim that after the suspect, whose identity is still not known, carjacked the vehicle, another man ran out of it. The driver then sped through stop signs and was seen "driving on the wrong side of the road".
Police used the PIT manoeuvre to halt the motorist, who crashed into another vehicle, before fleeing into the Chris & Pitts restaurant, where he allegedly held people hostage. According to ABC7 Eyewitness News, around 70 to 80 patrons, including women and children were seen walking out of the restaurant.
The suspect had reportedly asked for some medication and live reports claimed that shots were fired inside the restaurant, when the man was shot and killed by officers in a stand-off.