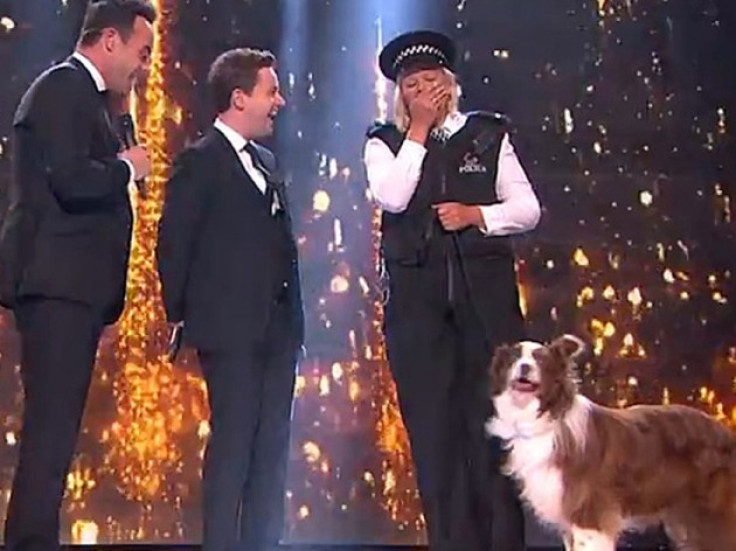 Simon Cowell has confessed that he "felt like a bit of an idiot" after discovering that a "stunt double" dog was used by the winner in the Britain's Got Talent final.
The dog act Jules and Matisse was the surprise winner of the TV talent contest beating Welsh choir Cor Glanaethwy and magician Jamie Raven to claim the £250,000 ($383,000) prize money and the opportunity to perform in front of the Queen at the London Palladium.
However, it later it emerged that guide dog trainer Jules O'Dwyer used a stunt double border collie dog to perform a parallel tight walk in the show's final because Matisse is scared of heights.
The doggy stunt double named Chase was nowhere to be seen when O'Dwyer and Matisse heard from the judges and spoke to hosts Ant and Dec immediately after her performance, apparently misleading audiences into believing that there was only one dog.
The revelations sparked 507 complaints to watchdog Ofcom and another 130 to ITV from viewers who much like Cowell, felt duped by the act. Outraged viewers expressed their anger on Twitter, claiming to have been "misled" over the tightrope stunt.
Cowell himself revealed his disappointment describing it as a "c**k-up*" that had left some producers in tears. He told the Daily Mirror: "The moment I found out I literally put my head in my hands. I spoke to a lot of people after, and I did raise my voice. But it was mainly people owning up to it. They felt embarrassed, they felt frustrated, they felt stupid but you've got to man up to this stuff.
"The producers are absolutely gutted. I was so depressed for the show, for Jules and for the producers themselves, because they are not horrible people. They didn't think how it would appear. I was frustrated because I didn't really know what I was judging until afterwards so I felt like a bit of an idiot."
While Jules has been the focus of criticism for failing to reveal the switch, the 55-year-old has said he felt the team had let Ms O'Dwyer down. He pleaded with the British public not to blame the entertainer, who he said is "really upset" by the reaction, and he added she will keep the £250,000 prize money.
"There's a cloud over her and I want that cloud to go. I want people to feel proud of her and that she did well and she should be happy," he added.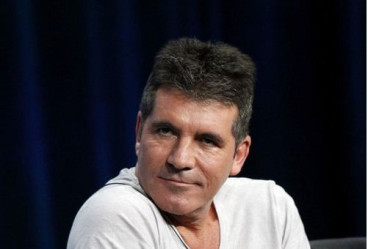 While producers have apologised to Cowell, ITV boss Peter Fincham called the presentation of the dog act a 'judgment call' before admitting that the talent show should have made it clearer that the stunt dog was used in the winning act.
Speaking to campaign group Voice of the Listener and Viewer (VLV), Mr Fincham said: "In the semi-final it was made quite clear the other dog played a role in it. In the audition it was made quite clear this was a dog act with a range of dogs. In hindsight, in the final it would have been better if that was clear."
Show judge Alesha Dixon also admitted that the dog switch "could have been made a bit clearer" to the public.
Speaking at the Glamour Women Of The Year Awards on 3 June, she said: "During the semi-finals, we saw more than one dog, so when it came to the final night and there was more than one dog, I wasn't personally surprised. It probably could have been made a bit clearer, but I think the public made the right choice."
Guide dog trainer O'Dwyer, defended her winning sketch and denied that's he had tried to hide the fact that a stunt dog was used in the act.
"I was disappointed when people said I allegedly hid Chase and I was trying to make it like Chase was Matisse. That's not so," she explained. "I introduced Chase in the semi-final, and I said Chase is Matisse's best mate. Why put the pressure on the dog when I already have another dog who can perform it on television?"
An Ofcom spokesman said that complaints will be assessed before a decision is taken on whether to investigate the matter further.