First Google Android One Budget Smartphone Hits UK: On Sale During Black Friday
Karbonn Sparkle V is the first Android One smartphone in the UK, priced at £130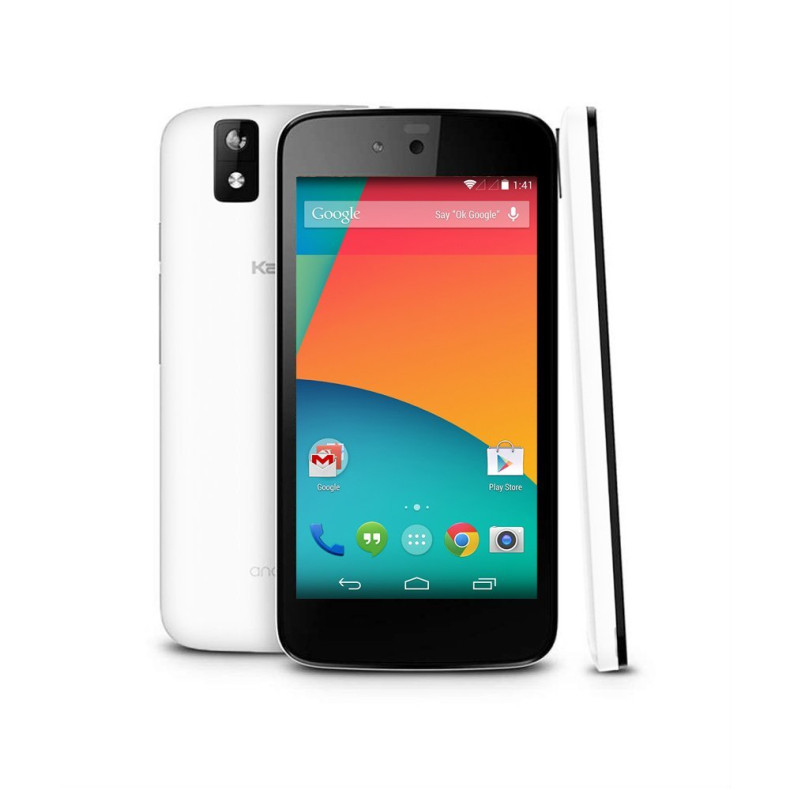 Google's 'affordable' Android One smartphones have now reached the shores of the United Kingdom and will be available during Black Friday sales.
The first Android One smartphone is made by Indian brand Karbonn. The device, called Karbonn Sparkle V, is priced at £130 and is available online via Amazon UK.
Karbonn's Sparkle V will be available during Black Friday 2014 sales for £99.
Incidentally, India-based Karbonn had earlier shipped into the UK its ultra low-cost smartphone called the Karbonn A50S priced at £26. This device is available on order in the UK and can be used across networks.
The USP of Karbonn's latest smartphone is surprisingly not just its price tag (phones launched under Android One are generally low-cost), the fact is that these devices will receive Google's OS upgrades on priority.
Currently, the Karbonn Sparkle V runs Google's Android 4.4.4 (KitKat) operating platform out of the box and users of the device will soon receive the latest Google Android 5.0 (Lollipop) update.
Key hardware aspects
Karbonn's Sparkle V incorporates modest technical specifications, as is the condition for all manufacturers making smartphones under Google's Android One initiative.
The smartphone has a 4.5in capacitive touchscreen, runs the Android 4.4.4 KitKat operating system and is driven by a 1.3GHz quad-core processor. The smartphone also supports dual SIM-cards.
A 5MP rear camera and a 2MP front camera adorn the Karbonn Sparkle V.
Under the hood, the device has a 1GB RAM and 4GB internal storage which is expandable up to 32GB via an external MicroSD card.
Connectivity options offered are 3G, Bluetooth and microUSB. A 1700mAh battery powers the handset.
Even though the above tech-specs do not sound intimidating, they are perfect for people looking at buying a smartphone for the first-time, on a shoestring budget. The device also goes well with users preferring to use a no-frills phone in addition to a high-end smartphone.
Competition
Karbonn Sparkle V sure has competition in the UK, predominantly with the EE Kestrel (priced at £100 on pay-as-you-go), Moto G (priced at £140) and Karbonn's own A50S (priced at £26).
Another factor to ponder over is the absence of 4G LTE support within Karbonn's Sparkle V. The 4G connectivity is offered by both EE's Kestrel and Motorola's Moto G.