Child Suicide Bombers: Afghanistan Youth Coerced into Mass Murder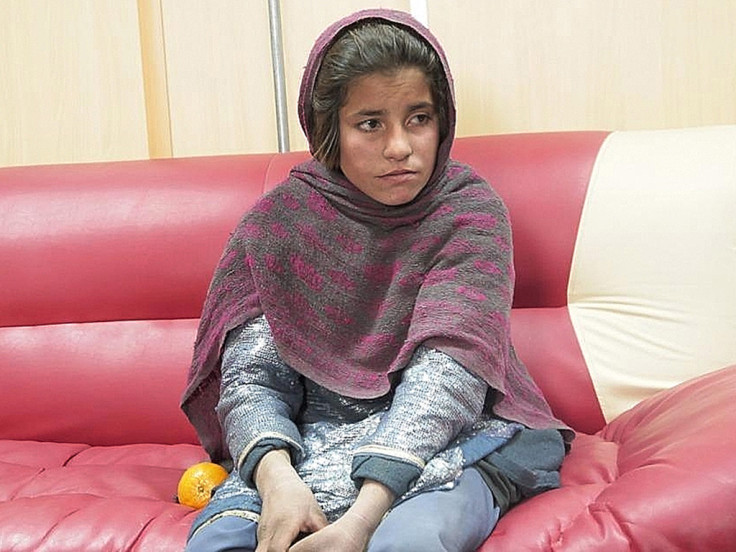 A 10-year-old girl known only as Spozhmai has recalled how her brother told her only the targeted would die when she detonated her suicide vest at a checkpoint in the Helmand Province, Afghanistan.
After being strapped into the bomb harness by her elder brother Zahir, she was sent across a river to her target – crying with cold and terror – as he fled the scene.
Zahir, a suspected prominent Taliban commander, had told her she was to press the black button once she reached the police point in the Khan Neshin district. As Spozhmai neared her target, she was spotted by an Afghan soldier.
Shortly afterwards, she was taken into protective custody in the provincial capital Lashkar Gah, where she informed reporters of how her family coerced her into the attempted attack. She told BBC's Newsday programme: "It was my dad first, and then it was passed down to my brothers."
Spozhmai also revealed her family had beaten her into submission, treating her like "a slave". She said she was not allowed to read or write. She was told, by her brother: "You are here in this world and you will die. You are not here to learn or do other things."
Spozhmai says her brother also accused her of having "illicit relations" with the police.
Since being detained, she has appealed to Afghan President Hamid Karzai to be placed in a new home, because she fears for her safety. Spozhmai, known as the "suicide vest girl", was told to come home by her father so they could relocate to another part of the country.
Taliban insurgents are frequently accused of strong-arming young children into carrying out suicide attacks – but the coercion of a 10-year-old girl is one of the more shocking reports to emerge in recent years.
In Spozhmai's case, President Karzai condemned the Taliban over the alleged plot – yet the allegations were brushed off as "government propaganda". He said: "We never do this, especially with girls."
Young boys, in particular, have been chosen because of their innocence. They are less likely to be searched at checkpoints than adult men. In February 2012, a convoy of cars containing 41 children aged six and above was stopped as they headed for suicide training in the Kunar province.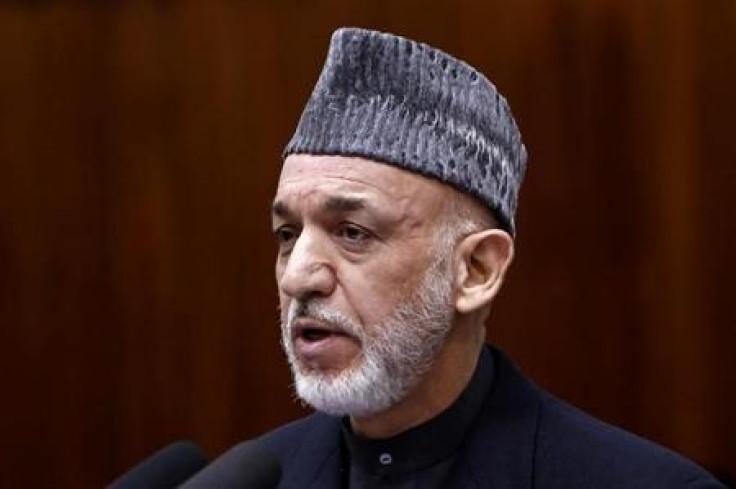 Spozhmai appealed to President Karzai to be moved to a secure home.
Reuters
Headed by four Afghan men, police said the boys' parents had been tricked into sending their children to religious schools across the border into Pakistan – but they were in fact destined for training in attacking Afghan and international forces.
According to reports, the children were also convinced they were going to receive free schooling – as their parents were too impoverished to look after them.
The Taliban have maintained their suicide attacks are undertaken by choice, by adult men.
In July 2010, CCTV footage captured a teenage boy walk through a crowd of worshippers at the Data Darbar Sufi shrine in Lahore, Pakistan. The young boy's body is padded out with explosives underneath his shalwar kameez. Moments later, he detonates the bomb – killing himself and 45 others, maiming 175 more. The carnage is caught on camera: fire, smoke and body parts of victims remain behind.
Attaullah had gone missing five months before, on his way to school in the Swat Valley. The area, having been seized by the Tahrik-i-Taliban Pakistan (TTP) in 2008, experienced the loss many young boys who'd disappeared into the organisation, having been coerced or voluntarily drawn into the glamorous propaganda of elder fighters.
Attaullah's mother presumed the same had happened to her son – that he was just another teenager killed, along with dozens more – in the July attack. She only found out otherwise when he later emerged from a TTP camp.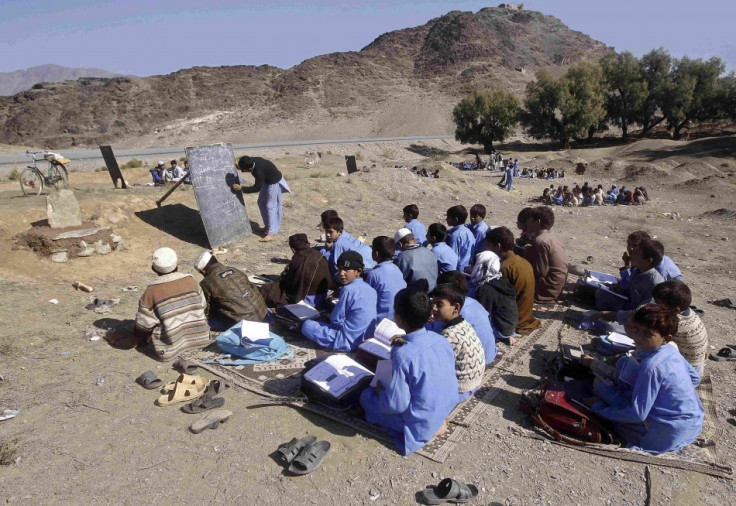 Young children are easy to manipulate into carrying out suicide attacks.
REUTERS
In May 2011, Noor Mohammad told The Guardian how he'd been recruited by the Taliban, aged 14, after allegedly stealing a mobile phone.
In custody, he was told he could either have his hand cut off, or become a suicide. He was told the latter would bring glory on his family. He acceded and was quickly enrolled in lessons, where he learned how to shoot guards at a military base in south-east Afghanistan.
Placed in a suicide vest, he was told to touch two wires together to detonate the bomb inside the base, to kill himself and others. After being left by his overseers shortly before the attack was due, he surrendered. He was detained in a children's prison in Kabul, knowing it was unlikely he would see his family again after he identified the whereabouts of Taliban members to the Americans.
Olof Blomqvist, from Amnesty International, asserts that "false promises of money" can also be an incentive to children.
He said: "Children are particularly vulnerable to recruitment and can be driven to carry out suicide attacks through manipulation or incentives, including through false promises of money.
"This unfortunately is not a one off incident in Afghanistan, where armed groups like the Taliban have recruited boys as suicide bombers, though cases of girls being recruited have been rare. It is a clear violation of international law, and the recruitment of children even amounts to a war crime."
Blomqvist also added that the only way to tackle the issue was to hold those guilty responsible.
"Making sure that those responsible for this despicable practice is are held to account will be key to ending it," he said.
"Recruitment of child suicide bombers will only continue if those responsible can do so with impunity. If the Afghan justice system does not have the capacity to effectively prosecute the armed groups behind these acts, Amnesty International has in similar situations recommended that those suspected of crimes under international law be tried in international tribunals instead."
© Copyright IBTimes 2023. All rights reserved.