Cholera threatens millions in drought-hit east Africa as famine looms
UK charities warn millions of people, already facing hunger, are at risk of contracting waterborne diseases.
Fears of a cholera outbreak in drought-ravaged east Africa are increasing. The Disasters Emergency Committee (DEC) in the UK warned of an "alarming surge" of waterborne diseases in the area, where millions have gone hungry due to lack of rain and prolonged insecurity.
In war-torn South Sudan, the first country to declare a famine since 2011, the UN has recorded almost 5,640 cases of Acute Watery Diarrhoea (AWD) and cholera. In Somalia, where half of the population(6.2 million people) faces hunger, almost 12,700 cases were recorded.
The majority of people affected are the elderly, women or children. DEC warned that those already affected by malnutrition are particularly susceptible to transmission and are more likely to die, given their weakened immune system.
DEC members, including charities Red Cross and World Vision, are working on the ground to provide, among other things, access to clean water to millions of vulnerable people.
"Here in the UK people up and down the country have shown huge generosity, but the humanitarian needs across East Africa are on such a large scale, we all need to do more," DEC's Chief Executive Saleh Saeed said.
"We need your help more than ever to keep supplies flowing and prevent the spread of waterborne diseases. Every donation helps – £60 could provide clean drinking water for two families for a month."
What is cholera?
Cholera in a potentially fatal infectious disease targeting the intestine.

Symptoms include: Watery diarrhoea, stomach cramps and sickness

It can spread if food and water are contaminated with infected people's stools

Outbreaks usually occur in the aftermath of natural disasters or during wars

Areas at risk: Sub-Saharan Africa, Middle East, South and South East Asia, central America and the Caribbean
Looming famine in East Africa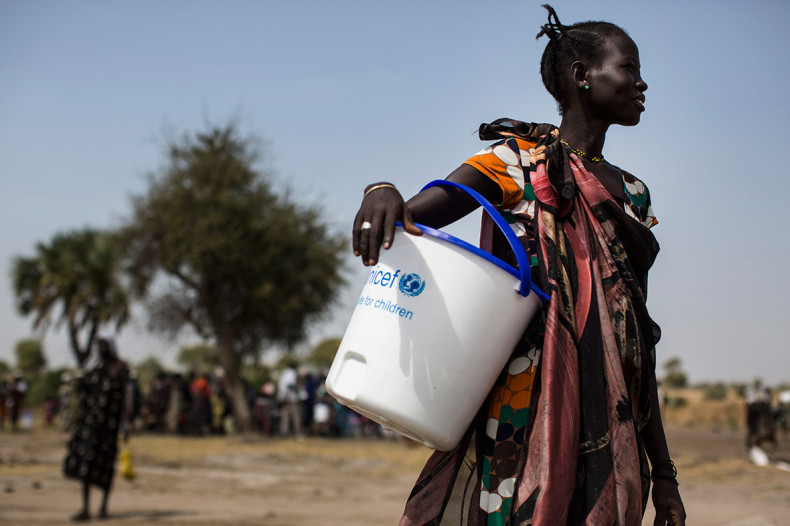 Saeed's remarks came days after DEC launched an East Africa crisis appeal, where the drought has impacted 16 million people across Somalia, South Sudan, Kenya and Ethiopia.
The UK government said it will match pound for pound the first £10m (€11.5m, $12.4m) donated by the public to DEC's East Africa Crisis Appeal.
The appeal has already raised more than £30m, which will be distributed among 13 charities to assist people on the ground.
The famine in South Sudan has been linked to a prolonged civil war that has killed thousands and displaced millions since 2013. At least 100,000 people are facing starvation in Unity State – in the upper Nile region – and millions across the country are plagued by food insecurity.
More than 13 million people are currently in need of food assistance in Ethiopia – one of the countries worst hit by the drought – amid fears the number will increase.
At least 2.7 million people have also been affected in drought-ravaged Kenya, where tensions over control of water have become violent.