Chris Martin is reportedly ready to introduce his children to rumoured new girlfriend Hollywood actress Jennifer Lawrence.
According to Radar Online, the Coldplay singer's estranged wife Gwyneth Paltrow is not happy about it.
Martin and the Hunger Games star have reportedly been spending time together since the end of June, after Lawrence broke up with her on-off boyfriend, fellow actor Nicholas Hoult.
"Chris has fallen hard for Jen, and they are having a lot of fun together," an insider told the website. "It's happened very fast, and it's extremely intense. Apple and Moses haven't met their dad's girlfriend, yet. Chris hasn't been discussing the relationship with Gwyneth, out of respect."
The insider said that the 41-year-old Iron Man star "was absolutely stunned ​when Chris told her he wants to introduce the kids to Jennifer. It won't be happening right away, Chris wants to make sure this relationship is going to just fizzle out before taking such a big step."
Meanwhile, the 24-year-old Academy Award winning actress joined Martin at the backstage at the 2014 iHeartRadio Music Festival in Las Vegas, where he played with his band Coldplay. Later, the two flew back to Los Angeles on a private plane together.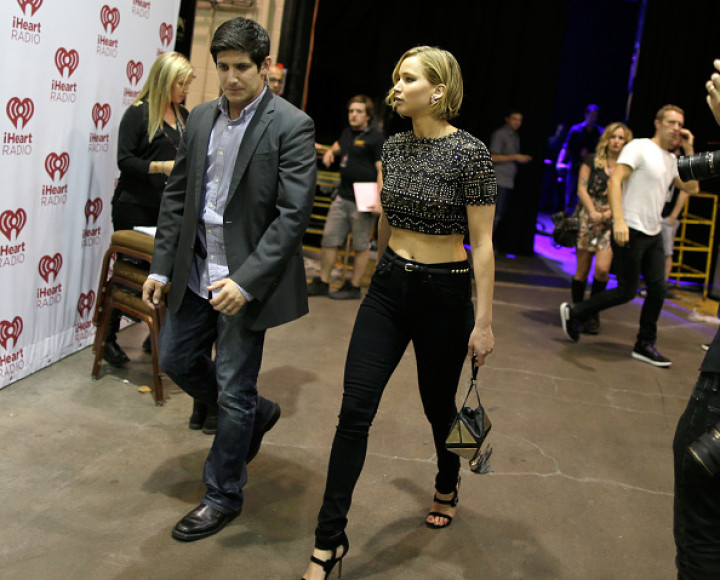 "He sees this relationship going the distance," the insider said. "This has been a huge blow to Gwyn's ego because she has always bragged that she has Chris wrapped around her finger."