A gun shop owner accused of mutilating women's genitals and storing their clitorides in a freezer, child rape, making child pornography and conspiracy to murder has also denied committing firearms offences at a court in South Africa during a trial that has gripped the nation.
Peter Frederiksen, the so-called "clitoris collector", faces 58 charges at Free State High Court, which on Monday (11 August) heard he hoarded gun parts in his shop which came from weapons previously handed to police for destruction.
Police began investigating Frederiksen when his wife reported that he had pierced and cut – though not removed – her clitoris when she was drunk.
Officers then found nine clitorides individually wrapped and labelled in the freezer of Frederiksen's Bloemfontein home. He told the court that the women they belonged to had consented to his amateur surgery.
Police also found surgical instruments, piercing equipment, anaesthetics, women's panties, bags of pubic hair and a vibrator.
A month after her initial allegation, Frederiksen's wife was found shot dead outside her home. Wheelchair-bound convict Motlatsi Moqeti earlier told the court that Frederiksen, 62, had paid him around £2,000 to arrange a hit on her.
Earlier in the trial, a nine-year-old Lesotho girl told the court via video link that she had been raped by Frederiksen. It is alleged that Frederiksen made a diary entry titled "Paedophile Pig" on one of the days he abused her. She did not have her genitals mutilated.
It was claimed that indecent pictures of that girl are among several criminal photos in Frederiksen's possession. He faces 18 charges of manufacturing child pornography, according to News 24.
The prosecution opened their case almost three weeks ago and – after a break in proceedings – have finally made their way onto the less colourful charges of firearms and fraud offences.
The State alleges that investigators found confiscated gun parts in his shop which should have been destroyed by police, and that he failed disclose four previous firearms offences in his native Denmark when he applied for a South African gun licence.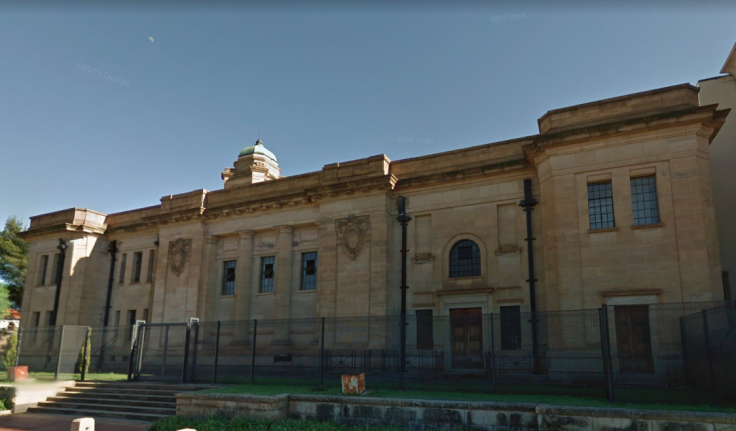 Warrant-Officer Flip Terblanche told the court Frederiksen answered "no" to all questions relating to previous criminal convictions in South Africa or abroad when he handed in his firearms application years ago.
The policeman added that enquiries via Interpol also yielded no "red flags" despite it since emerging that he had been convicted in his homeland.
On cross-examination, Frederiksen's lawyer accused Terblanche of lying and put it to him that he had completed the forms on Frederiksen's behalf and merely asked the defendant to sign them.
Frederiksen has pleaded not guilty to all 58 charges. The trial continues.