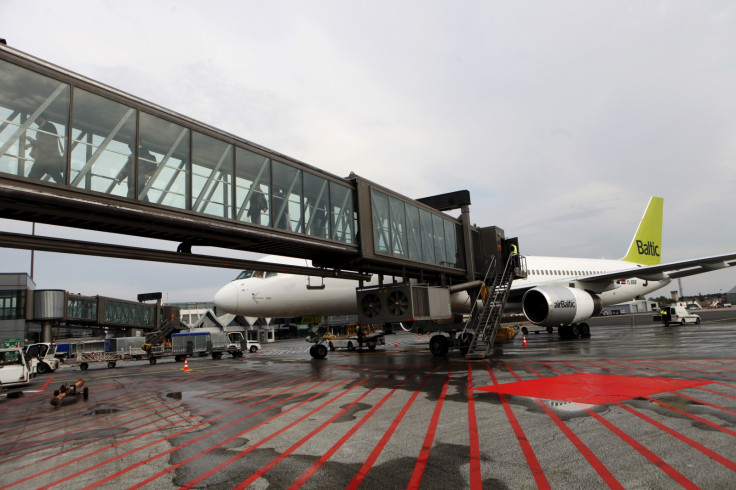 A Latvian airBaltic co-pilot has been jailed by a Norwegian court for six months after he was found to be at seven times the legal limit to drive after drinking two bottles of whisky before intending to take off from Oslo. The 38-year-old co-pilot admitted in court that he drank beer and two bottles of whisky before the flight with other crew members. He was stopped from co-piloting the flight of 100 passengers after Norwegian police received a tip-off.
The pilot, 50, also Latvian, was found to be at double the legal limit before he intended to fly. He will appear before Norwegian judges on 17 September, AFP reported.
Norwegian news website VG reported that the 5.45am flight from Oslo to the Greek Island of Crete was the first flight of the day to take off from the capital's airport on 8 August. The crew, which included two flight attendants also above the legal limit , were taken away in police vehicles from the flight at 5.15am. Passengers waiting to board the plane were told the flight was cancelled because the crew was sick. The airBaltic Boeing 737 had been chartered by Star Tours.
In passing the verdict against the co-pilot, the judge said given his level of intoxication many lives would have been put in danger had he taken off. He said the length of the flight and the fact that the co-pilot knew his colleagues were drunk also had to be taken into consideration. The 50-year-old pilot has rejected some of the charges against him.