Ultimate Fighting Championship superstar Conor McGregor has launched an extraordinary attack on those who protested against the election of Donald Trump as United States president. Waves of demonstrations took place across America upon Trump beating Hilary Clinton to the White House, including in New York where the Irishman was situated last November.
The 28-year-old beat Eddie Alvarez last year, just days after Trump plunged the US into uncertainty as he won a closely fought presidential election. Thousands rallied against the vote and took to the streets in anger at the decision. Then in January, less than 24 hours following his inauguration, millions took part in anti-Trump protests on International Women's Day.
But McGregor would prefer protesters choose a different outlet for their grievances. The Irishman wishes those angered by the prospect of Trump's tenure in Washington would confront their misgivings rather than express them in the form of picketing.
"People like to blame others," he told GQ. "I think a person should just look at their own situation, look around them, find out what they wish to do, and seek and go and do that. And that's it. I was in New York when all of that was going down, the protests in New York with the Trump thing. It's like, 'Trump, out!'
"When [Barack] Obama came in, what happened to you? Like, all these fighters: 'This union is gonna save us!' What do you mean, it's gonna save you, exactly? You think just because we get a union set up, you're gonna become a multi-hundred-millionaire? That's not the case. You might get a hospital bill paid. I just think it's a crazy thing to spend energy on. Now, maybe there's people that get kicked out of their home, you know, things like that and all.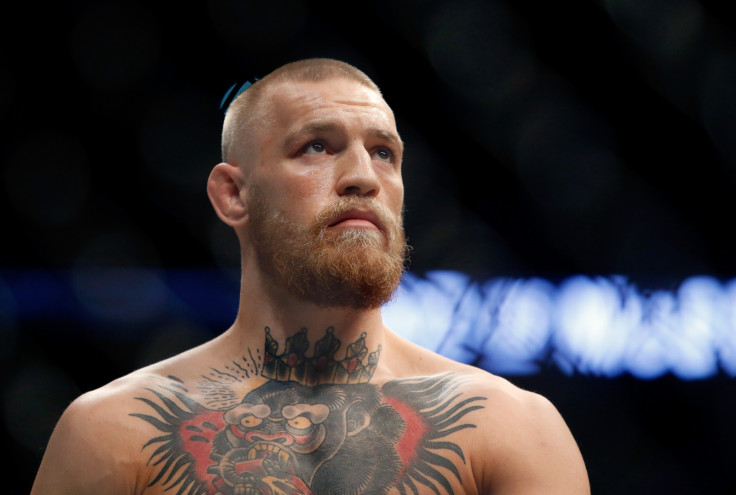 "Yeah, but you think it's actually him that's gonna...? Everybody's just pointing at him, and I don't know. Rather than putting your energy into pointing the finger at somebody else, figure out what it is you need to do and do it, and do it right, and get it done, and get your situation right. And if a person does that, then their life will get better. Standing on a fucking picket...I don't know."
The comments regarding Trump's presidency come amid speculation McGregor has agreed to fight Floyd Mayweather Jr later this year, thus dragging the unbeaten boxer out of retirement. The pair continue to exchange barbs on social media, with Mayweather hinting that the current financial offer does not meet his expectations.
Though Mayweather has not fought since beating Andre Berto in September 2015, McGregor will step into the unknown in a boxing environment should he go toe-to-toe with the American. Nevertheless, his reputation as the outstanding star on the mixed martial arts circuit means he is confident he can make short work of the five-division world champion.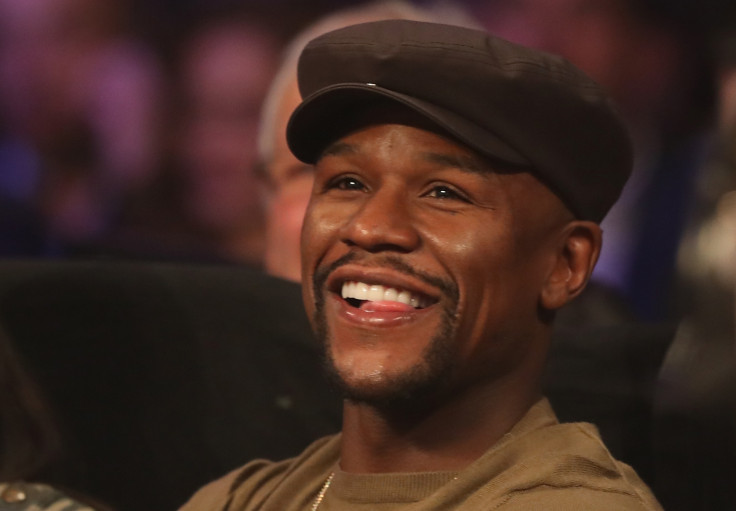 "He's not been fighting for 40 years," he added. "He's been boxing for 40 years. There's a big difference between boxing and fighting. Boxing is limited fighting with a specific rule set. Fighting is true, where you can do anything."
"Age waits for no man. He's 40 years of age. He's a little... he's got a little head on him. Honestly, my fist is bigger than his head. I sleep people. I put people unconscious. I'm stating facts. If I hit that man, his head is gonna go into the bleachers. You understand that? If I crack that little head of his, it's gonna go clean off his shoulders and up into the bleachers.
"I mean, that's the one that everyone wants, that's the one that makes the most sense. But I've no problem going and slapping the head off one of his opponents that he couldn't finish. All he does is decisions. He can never stop them. So all I have to do is pick some schmuck out that he only could decision, bounce the left hand off his dome, sleep him, and then there you go: It's already done."