Cortana on iPhone and Android along with Phone Companion app aims to widen Windows 10 appeal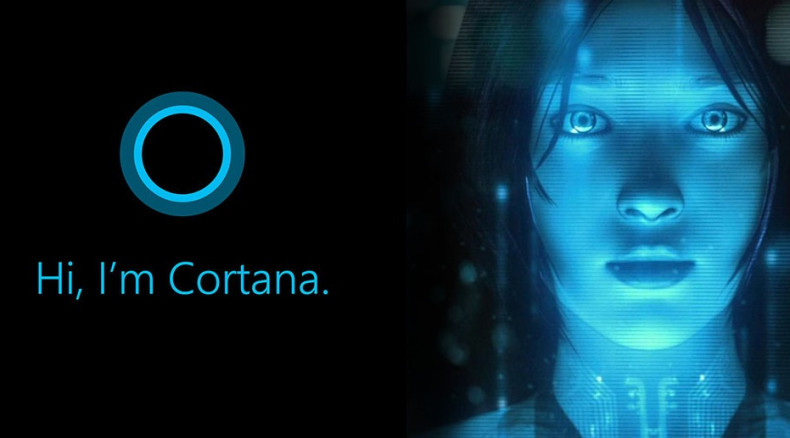 Microsoft continues the push to bring its services to as many platforms as possible, announcing that it will launch its personal digital assistant Cortana as a stand alone app on iOS and Android as well as making it as easy as possible to connect your smartphone to Windows 10.
The new Cortana apps - which will arrive in June for Android and at an unspecified time later in 2015 for iOS - coincide with the launch of Windows 10, Microsoft's major rethink of its operating system which is slated go public some time this summer.
While the launch of the new Cortana apps has grabbed most of the attention, of far more interest is Microsoft's announcement of Phone Companion, an app for Windows 10 which will make it easy for users to connect whatever smartphone they are using, whether it is a Windows phone, iPhone or Android phone (sorry BlackBerry users, you're out of luck it seems).
This is emblematic of Microsoft's new approach to what were traditionally seen as competing platforms. Since taking the helm in February 2014, Satya Nadella has made a concerted effort to make the company's software accessible on as many platforms as possible.
Microsoft was late to the smartphone game and its Windows Phone platform (soon to be replaced by Windows 10 Mobile) has struggled to gain a significant foothold, particularly in markets like the US.
Windows - a product people love
And so Nadella has taken the pragmatic approach by pushing products like Office onto competing platforms such as Apple's iPad and Google's Android platform. At the company's Build 2015 developer conference in April, the company announced new ways for developers of iOS and Android apps to easily port their apps to Windows 10.
Nadella said in January that Microsoft needs to make Windows a product not that people need, but one they want, and ultimately one that they love - and embracing iOS and Android is a big way of doing this.
The huge advantage of Windows 10 is that it has a single code base and the same apps will work across a huge range of devices. When Microsoft has shown off Windows 10, it has highlighted the fact that users will be able to move seamlessly between desktop, tablet and smartphone - but to date that smartphone has been a Windows smartphone and very few people own one of these.
By making it easy for Android and iPhone users to get on board with Windows 10, it will dramatically increase the appeal for hundreds of millions of users around the world.
Add to this Microsoft announcement that with the OneDrive app on iOS and Android you will be able to view all your photos automatically on your Windows 10 PC, as well as being able to listen back to music stored in OneDrive, and the appeal of Windows 10 grows ever stronger.
Cortana
But it has been the announcement by Microsoft that its personal digital assistant Cortana which has grabbed most of the attention.
Cortana was launched as an app for Windows Phone at Build 2014, but Microsoft has since shown that it will be a key aspect of Windows 10, deeply integrating the service in the new operating system, as well as in its new Edge browser.
Cortana, named after the AI character in Microsoft's Halo video game series, allows users to ask it questions, get it to send messages, open apps and give you reminders about up-coming meetings.
On iOS and Android however, the features available will be limited with users not able to use voice to activate Cortana or use it to open apps. This potentially limits the appeal, but Microsoft will likely add to the features available on these other platforms in the future, as it no longer seems to be protecting its best apps for its Windows users.
With Cortana, the Phone Companion app and the ability to access photos and music through OneDrive, the appeal of Windows 10 to Android and iPhone users will be greatly increased, and if the last 18 months is anything to go by, this will be just the beginning of Microsoft's move to make Windows 10 a piece of software you will love.