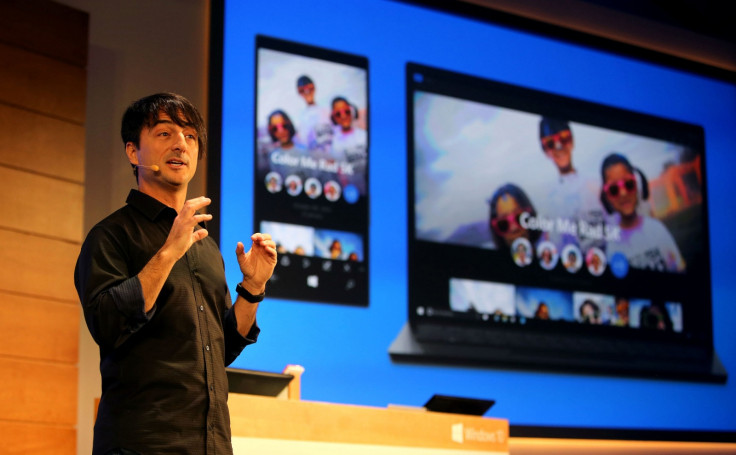 Windows Mobile was a complete failure for Microsoft, yet the company is reviving the name for the smartphone and tablet version of its Windows 10 operating system.
Windows Mobile was the best smartphone operating system at a time when smartphones were not yet invented. In 2007 – the same year the original iPhone was launched – Windows Mobile was the most popular smartphone OS in the US.
That is not saying much however, as Windows Mobile was not a smartphone OS at all, it was simply a scaled-down version of the desktop software and ran on under-powered hardware which was a world away from Apple's shiny new smartphone.
The company canned Windows Mobile in 2010 and launched Windows Phone in the same year, an entirely new platform designed to take on iOS and Android and grab a slice of the hugely profitable smartphone market.
Five years later and Windows Phone – despite some success – is dead and Windows Mobile is back.
One (or seven) platforms to rule them all
Microsoft has just revealed that its Windows 10 operating system, which it has been touting as the one platform to rule them, will come in not one but seven distinct versions – or editions to use Microsoft's terminology.
As well as home, education and business-focused versions of its desktop software, the company will also have two distinct versions of its smartphone and tablet software – Windows 10 Mobile and Windows 10 Mobile Enterprise.
Reviving the Windows Mobile name is a strange decision, considering how negatively many people viewed Microsoft's previous mobile operating system – though considering most people will never have used a Windows Mobile device, this negative bias may not be a problem.
Microsoft has not given us much detail about just what new features Windows 10 Mobile will have over Windows Phone beyond a few minor tweaks. The one major feature the new mobile operating system is set to have is Continuum for Phones which will allow you to plug your smartphone into a large display, hook up a Bluetooth keyboard and mouse, and use it like a fully-fledged PC.
This feature was demonstrated at the company's Build developer conference but Microsoft has confirmed this feature will only be available on new hardware capable of powering two screens at once, meaning its usefulness will be limited.
Microsoft's Holy Grail
The big advantage Windows 10 Mobile will have over Windows Phone is likely to be the number of apps available to users, with Microsoft doing everything in its power to persuade developers to get on board with its new operating system.
Developers writing apps for Windows 10 will automatically be able to sell them on smartphone and tablets, and the company has launched initiatives to help developers port apps from other platforms to Windows 10 Mobile – most notably iOS and Android, though it remains unclear just how successful this push will be.
Speaking at the company's Build 2015 developer conference in April, Kantar WorldPanel ComTech chief research analyst Carolina Milanesi said that the "holy grail" for Microsoft would be getting a market share of 10% which "is going to be tough for them" but "I think it is possible, especially if the focus continues to be emerging markets" – where the company has had a lot of success with aggressive pricing of its smartphones.
Enterprise
As well as going after the consumer market, Microsoft is making a specific play for the enterprise market, seen as one of the most important growth areas for smartphones and tablets in developed countries like the UK, US and most of Europe where smartphone saturation point has been reached.
According to Microsoft's description of Windows 10 Mobile Enterprise, the big benefit of the consumer version of Windows 10 Mobile will be the ability to better manage the devices used in your business as well as vague promises that the software will "incorporate the latest security and innovation features as soon as they are available" without giving any concrete details.
Device management is not a unique selling point for Microsoft here, and it will need to create a more compelling argument in the lead up to the release of Windows 10 Mobile Enterprise if it is to woo IT managers away from using iOS, Android or even sticking with BlackBerry.
They say never look back, but Microsoft clearly doesn't adhere to this adage. Going back to the Windows Mobile name is strange, especially considering the significant amount of resources it has put into developing Windows Phone over the last five years, but the company clearly believes this is the way forward – though I am already looking forward to the revival of Windows Phone in 2020.