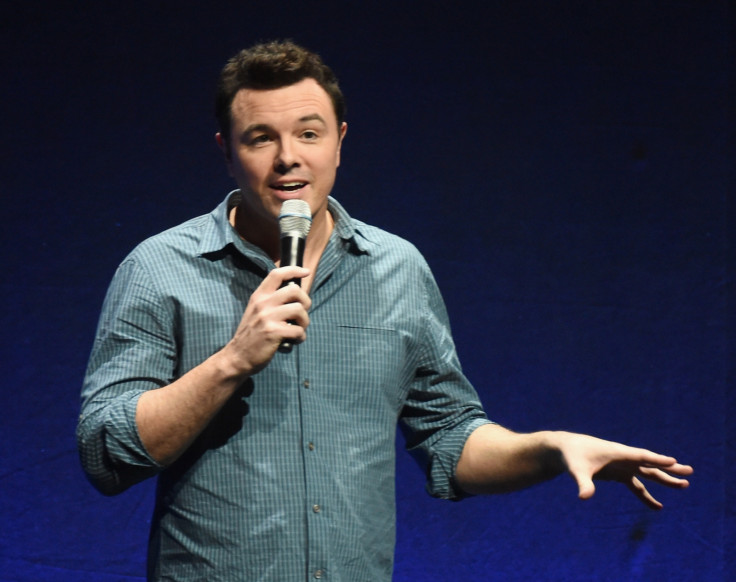 Seth MacFarlane will receive the Genius Award at the fifth annual Critics' Choice Television Awards (CCTA) later in May.
The creator of Emmy award-winning cartoon series Family Guy will be presented with the accolade that is specifically given to industry individuals who demonstrate unprecedented excellence in the world of television.
Despite a career so broad it spans across the platforms of TV, film and music, MacFarlane is arguably best known for bringing the Griffin family to life. Not only did he conceptualise the programme through its script, he also played a huge role in its animation and even voiced four of the show's main characters.
Aside from Family Guy, the 41-year-old has also been involved in projects such as American Dad! in which he was co-creator and writer, and The Cleveland Show, a spin-off series based on Family Guy character Cleveland Brown.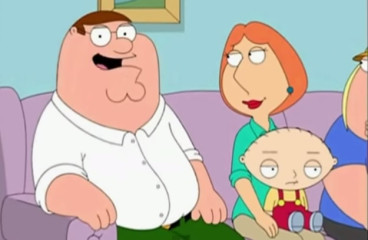 He was also involved in the funding and US studio Fox getting on board for science documentary series Cosmos: A Spacetime Odyssey, which started in 2014, alongside fellow producer and creator of the show activist Ann Druyan.
Talking about how they came to the decision over MacFarlane deserving the 2015 genius award, Broadcast Television Journalists Association president Joey Berlin said: "Whether he's in the writer's room, behind the camera or in the recording studio, Seth MacFarlane has become one of Hollywood's most beloved talents."
He continued to praise the creative's abilities by explaining that his brilliance is not just exclusive to the TV screen but transcends to cinema as well.
Berlin said: "MacFarlane's work has been a fixture on our screens – both large and small – for almost two decades. His humour and talent is undeniable, and we're honoured to present him with the Critics' Choice Louis XIII genius award."
While this particular accolade mainly recognises his talents in television, MacFarlane is no stranger to success on the big screen either.
His first-feature length film, Ted (2012), starred Mark Wahlberg as John Bennett, a man whose childhood wish came true when his teddy bear came to life. Best friends with John ever since, the crude stuffed toy spends his life drinking beer and objectifying women, much to the dismay of John's girlfriend, Lori (Mila Kunis).
When Lori decides she wants more from the relationship, John has to decide whether he wants to keep long-life pal Ted in the picture or the woman he has been in a relationship with for four years.
The movie fared well in cinemas and later went on to become the highest-grossing original R-rated (15 certificate in the UK) comedy. The sequel, Ted 2, will be released on 10 July.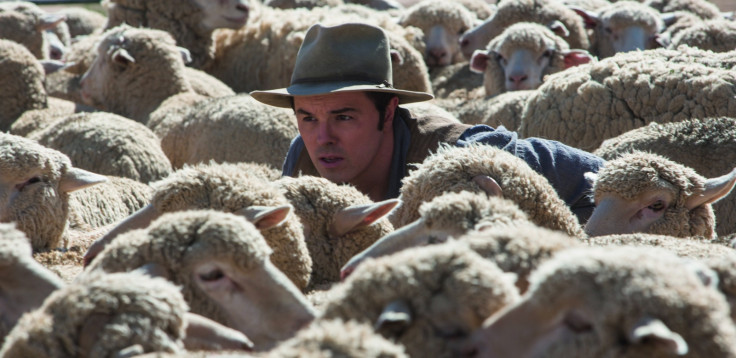 In 2014, MacFarlane's second motion picture, A Million Ways To Die In The West saw him not only write and direct but star as the lead, portraying Albert, a bored farmer who dreams of some day leaving the dangers of the Wild West behind.
But when he falls for a mysterious new woman in town, Albert must stand up to her villainous husband, an infamous gun-fighter in order to win her.
The 2014 winner of the TV genius award was Ryan Murphy, the screenwriter/director behind Nip/Tuck, Glee and American Horror Story. Meanwhile, the film version of the award has been presented to Ron Howard and Judd Apatow in recent years.
The Critics' Choice Television Awards will air at 8pm on A&E on Sunday 31 May 2015.