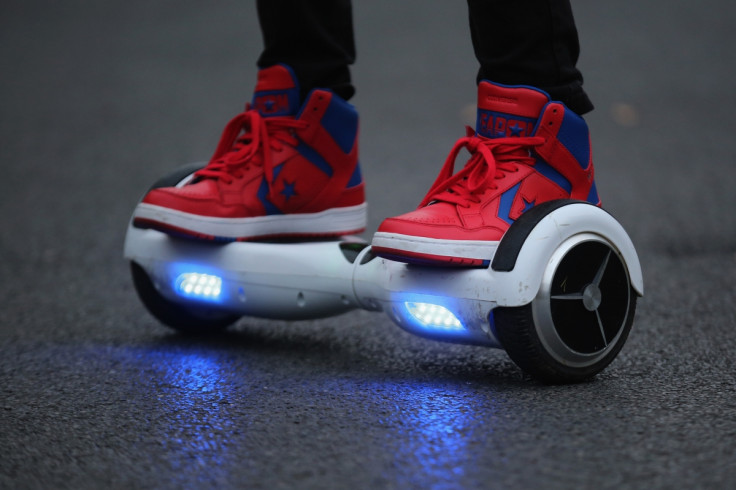 A father-of-four who was knocked unconscious after falling off his son's faulty hoverboard awoke thinking the year was 2010. Mark Tamlin, 39, fell off last year's must-have Christmas gift hit his head on the ground and lost all memory of the festive season.
The civil engineer bought the gadget for his 12-year-old son, Owen, but when his son said it was still faulty he gave the gadget a go himself. Mr Tamlin, from Chessington, Surrey, was soon thrown off the device "after it vibrated", flew into the air and landed on his head.
The next thing he remembered was waking up in hospital. However, he could not remember parts of the Christmas period including Christmas day, Boxing Day, or the day the accident happened.
He was told that he had suffered a concussion after his head injury and his memory has since recovered after almost a month. Mr Tamlin does still suffer from headaches but was thankful that it was none of the children that were hurt in the accident.
"I don't know what happened, but my son told me it started vibrating fast and then threw me up in the air and I hit my head on the ground," he said according to The Sun. "The doctor said that when I first came in, he asked me what year it was and I said 2010.
"When I was thrown off it, both my sons were apparently screaming and crying. They were terrified. It's lucky I was on it and not one of my sons – one of them could have been seriously hurt."
Hoverboards – self-balancing two-wheeled electric scooters – are nicknamed after the floating device Marty McFly travelled around Hill Valley on in the Back To The Future movies. Despite being one of the year's most popular Christmas presents they developed a bad reputation after safety concerns, after a number of trips and falls, and reports that they have caused several fires after bursting into flames whilst charging.
Online retailers Amazon and high-street giants Argos recalled the products or offered to refund anyone who bought them after a surge in A&E admittances over Christmas and fire hazard concerns. In Australia, a hoverboard was blamed after a family home was burned down. In December 32,000 hoverboards were seized by National Trading Standards for not complying with safety standards, and therefore not safe for use.