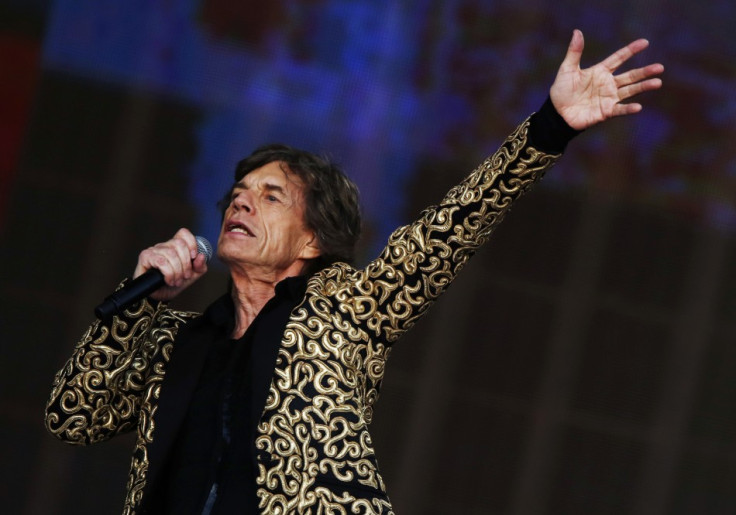 Mick Jagger has paid tribute to David Bowie in his 1970s TV rock drama Vinyl. The Rolling Stones frontman made last-minute changes to an episode of the new sex, drugs and rock 'n roll saga, which starts next week.
Vinyl tells the story of the US record business in the early 1970s. Bowie was to feature in the episode which focused on the events of his life in 1973. Following his tragic passing last month, the episode has been retitled Memoriam and will include a personal tribute from Jagger at the end.
According to the Mirror, Sir Mick, 72, said: "The series is a way to honour him. His presence in the series will be a way to pay our respects, a positive way to remember and honour his life. David was a very dear friend and his death saddened me very much."
A source added: "Mick was shocked by David's death and was desperate to honour him. They went back a long way and had a lot of fun times. This episode was due to revolve around Bowie in 1973. It has taken on a new poignancy since he died.
"As executive producer and creator, Mick felt it was right to be a lasting tribute to David. There have been changes and a tribute Mick has written will be screened during the end credits. Bowie was at the height of his powers during the Aladdin Sane and Diamond Dogs albums."
Actor Noah Bean portrays Bowie during his Aladdin Sane and Diamond Dogs phase. Noah, 37, who is also tipped to play Bowie in a movie about his life said: "I was so thrilled and intimidated to film this before his passing, now honoured and saddened that it airs in memoriam."
Bowie died in January 2016 after an 18-month battle against cancer. His death prompted an outpouring of grief around the world and leading figures from the music industry have paid tribute to the rock legend along with fans.
On Saturday (2 February) The Blackstar singer's wife of 24 years, Iman Abdulmajid 60, also posted a personal message to the fans on Instagram writing "'Love and Gratitude,' Iman". A source had told E! News earlier this week Iman is "very touched by all the support from friends, family and fans."
In the days before his death she posted several poignant quotes and images on Twitter saying: "The struggle is real, but so is God," along with the caption "rise" on the day of he died. "Sometimes you will never know the true value of a moment until it becomes a memory," she said in another tweet.
She marked his birthday on 8 January, just two days before he died, with the poignant message: "I will love you til i die, i will see you in the sky #tonight happy birthday mr. bowie," next to a photograph of her husband with Tina Turner. "Happy Birthday to the man who fell to earth. Forever Bowie."
She also reposted an Instagram post actress Zoe Saldana had shared of Bowie, which contained a photo of the rock legend and a quote he gave at his 50th birthday concert celebration at Madison Square Garden in 1997.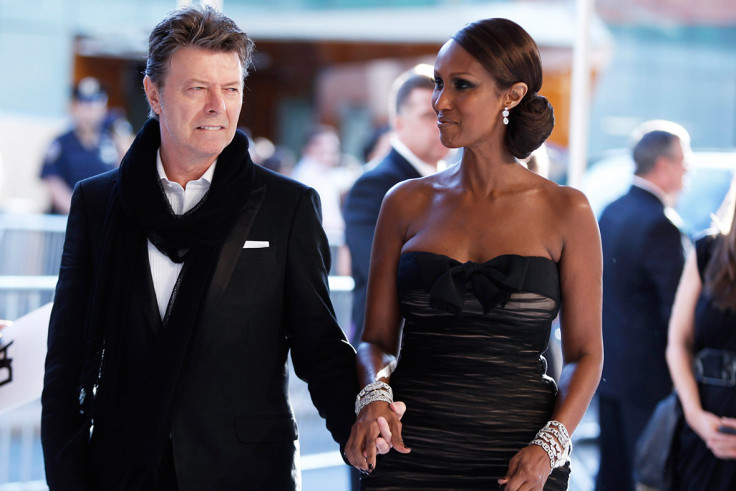 Iman was recently spotted in public for the first time since Bowie's death, walking her dog in New York City. The source said she is "doing well" and "has been spending lots of time with her daughter and is keeping busy."
The rock star has left half of his $100m ($146m) fortune and his Manhattan apartment to his widow. Apart from his wife, Bowie is survived by the couple's daughter, Alexandria Zahra Jones, 15, and the singer's son, Duncan Jones, 44, from his first marriage to Angie Bowie.
This year's Brit Awards on 24 February is dedicated to the London-born singer and will pay a musical tribute to the star. Bowie will also be honoured with a memorial concert at New York's Carnegie Hall on 3 March.