Happy Birthday Demi Lovato! Former Disney Star Turns 21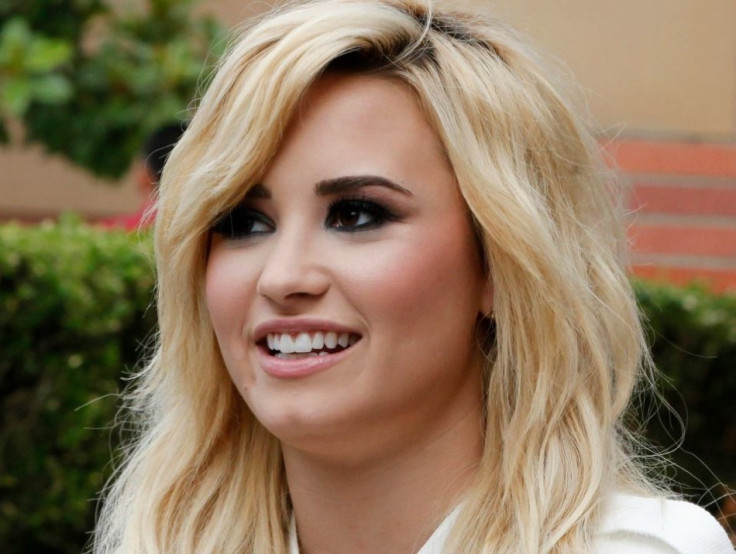 Made in the USA singer and former Disney star Demi Lovato has turned 21.
This year, the For The Love of a Daughter singer has planned to celebrate her birthday in a different way - doing charity work in Africa with friends and family on behalf of an organisation called Free The Children.
"My 21st birthday is gonna be different than what I expected a couple of years ago," she told Yahoo's Omg! before leaving on 14 August, "I'm really, really excited."
"The mock itinerary they gave me fell on my birthday, and I was like, 'OK, it's a sign. I get it,'" she added.
Lovato shot to fame after appearing in Disney Channel movie Camp Rock as Mitchie Torres before becoming a solo artist. Her second album Here We Go Again debuted at number one on the Billboard 200 Album Chart, with sales of over 108,000 in the first week of release.
The X Factor judge dated Joe Jonas for a few months before joining the Jonas Brothers Live in Concert tour in August 2010 until 30 Oct 2010, when she dropped out to enter a rehab treatment facility citing "emotional and physical issues."
Meanwhile, Lovato's estranged biological father Patrick Lovato, a former musician and engineer, passed away in June. However she had revealed she is now closer to stepfather Eddie De La Garza.
"I hate calling @redraider30 my "step dad" because he has literally been the greatest dad a girl could ever hope for..," she tweeted then.
"My dad gave me a big diamond ring when I turned 18," she said of Garza to Yahoo.
"It was a ring that I had worn on the red carpet for something and I was like 'I love this. This is so beautiful. Can I buy it?' ... I forgot about it. My dad ended up giving it to me."
© Copyright IBTimes 2023. All rights reserved.