Flamboyant former NBA star Dennis Rodman has expanded upon his controversial relationship with North Korean dictator Kim Jong-un, claiming detailed knowledge of the leader's nuclear plans.
As the free-world worries about impending armageddon amid increased tensions with US President Donald Trump, Rodman has insisted "little guy" Kim is of stable temperament and "just like everyone else".
Rodman attracted international attention in 2013 for visiting North Korea – formally known as the Democratic People's Republic – at the request of the 33-year-old, who is thought to be a keen basketball fan.
After attending an exhibition match together, the outspoken athlete told crowds that its leader, whose country is thought to be facing widespread famine amid multiple human rights abuses, had a "friend for life".
In a new interview with DuJour magazine, the 55-year-old, who played as a power forward for the Chicago Bulls, provided further unique insight into the secretive Communist state and its mysterious leader, following a recent visit.
"He jokes and loves playing basketball, table tennis, pool. They love American 1980s music," said Rodman, who claims the cultural divide is not as vast as suggested.
"They do karaoke… He has this 13-piece girls' band with violins… He loves the Doors and Jimi Hendrix… When I first went, the live band only played two songs for four hours: the theme songs from 'Rocky' and 'Dallas.'"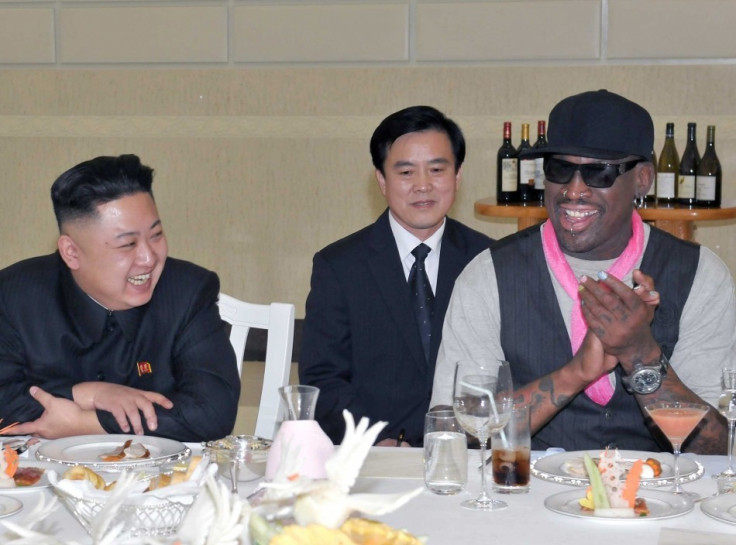 The outspoken athlete then went on to detail alleged conversations he held with Kim about North Korea's nuclear ambitions, suggesting that the ruler wants peace, despite numerous failed missile tests aimed at antagonising the Trump administration.
"He's saying the reason why they have the nuclear bombs is because they know that Americans think they can take over. He says, 'I don't want to bomb anyone. But we keep our nuclear weapons because we're such a small country – that's the only way we can defend ourselves.'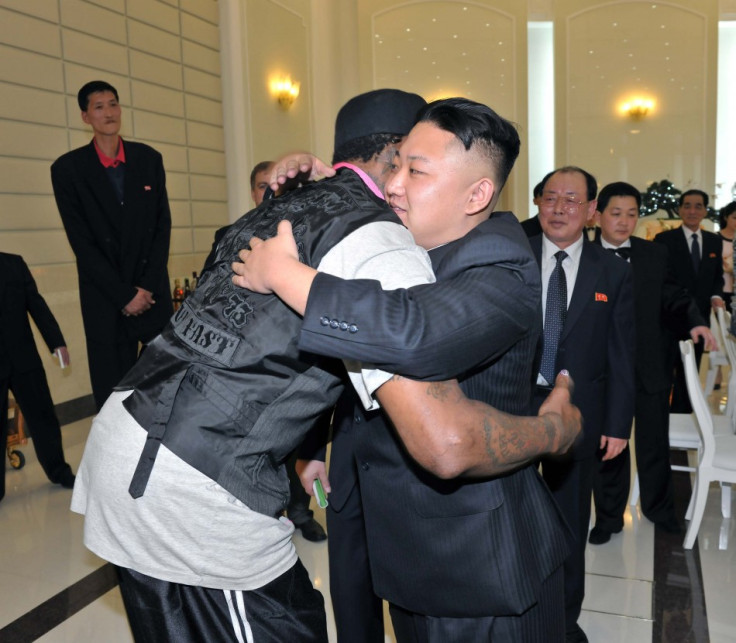 "They just want people in America and the government to know they don't hate Americans. They want to work with Americans."
If genuine, the news is likely to please Trump, who recently toned down the rhetoric with Kim in a bid to avert war, calling him a "smart cookie" and stating it would be "an honour" to meet him under the right circumstances.
However, North Korean officials have since accused the CIA of plotting to kill Kim, report the BBC.