There is no video game series out there quite like Destiny: Bungie's enormous and ambitious persistent online shooter. Released in 2014, every facet of the game's existence pre and post-launch has been subject to immense scrutiny.
Few would disagree that vanilla Destiny (ie. the original version of the game) disappointed in terms of story and just how much there was to play, but mechanically it was sublime and quickly fostered a huge player-base.
Few shooters feel as good to play as Destiny, but it lacked in other areas and was slow to address its faults. It took a year and three paid (and expensive) expansions for Bungie to prove Destiny's potential as more than a mechanically-satisfying shooter.
Following 2015's string of expansions and 2016's sole expansion, Rise of Iron, Destiny 2 is set to launch later this year. For Bungie, this is the game where it all needs to fall into place.
Here is everything we know about Destiny 2.
When was Destiny 2 announced?
The first official word of Destiny 2's existence arrived in February 2016 during an investor call held by publisher Activision. A press release sent alongside the call stated that a "full game sequel" would arrive in 2017 following a sole expansion in 2016.
One year later, Activision confirmed the game was still on course for release later this year. Then, in early March, Bungie themselves referenced a sequel in official channels for the first time.
On 27 March 2017, Bungie revealed the sequel's logo and no more. A trailer followed on 28 March, followed by another on 30 March.
When will Destiny 2 be released?
Friday 8 September, 2017 on PS4, Xbox One and, for the first time, PC.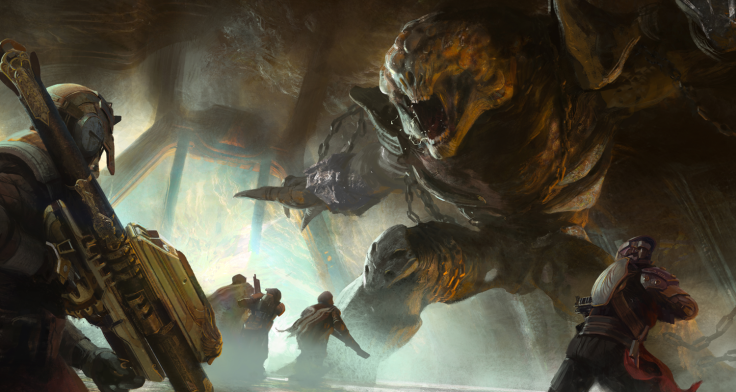 How will Destiny 2 link to the original game and its expansions?
In terms of an individual player's progress in the first game, only the look of their Guardian avatar will carry over to the sequel. This was confirmed in the Bungie blog post which first referenced Destiny 2.
"We are going to recognise the dedication and passion you've shown for this world," the post reads. "Specifically, the class, race, gender, face, hair, and marking selections for all characters that have achieved Level 20 and completed the Black Garden story mission* will carry forward."
This means the levelling system will start afresh in the new game and players will lose all their weapons, ships and loot items in the transition.
*The Black Garden mission is the last story mission of vanilla Destiny.
What's the story in Destiny 2?
Obviously we don't know a whole lot just yet, but as seen in Bungie's trailer The Last City is under attack by a Cabal force known as the Red Legion, led by their commander, Primus Ghaul. The game will concern the Guardians fighting back against this threat.
Nathan Fillion's Cayde-6 and fellow Vanguard leaders Okora Rey and Commander Zavala are confirmed as returning characters.
What changes can we expect from Destiny 2?
Reportedly, Bungie wants the game to "feel like a proper sequel" with the plan, at that time at least, being for "Destiny 2's planet areas to feel more populated with towns, outposts, and quests that are more interesting than the patrol missions you can get in Destiny."
The base elements of the game, its co-operative play, mission structure, loot systems and Crucible multiplayer will most likely stay broadly the same, but with larger changes to hub areas and how Bungie presents the sequel's narrative.
Generally it's expected that Destiny 2 will approach story in a very different way in the hope of connecting with a wider audience in a way Destiny has not to date.
More will be revealed during the gameplay premiere on 18 May.
Will vanilla Destiny be switched off?
No. At least not immediately. Speaking to Gamesradar following the reveal of the Age of Triumph event that will be the final event before Bungie switches focus purely to the sequel, the developers' community manager David "DeeJ" Dague said: "Destiny 1 is still a game that will be there for players.
"We've planned to support it for the foreseeable future, so while we do have a sense of finality and closure as the theme of this event, we are by no means turning the lights off on Destiny 1."
For all the latest video game news follow us on Twitter @IBTGamesUK.