Destiny players want improved vaults, custom Crucible games & varied Bounties
Bungie asks community what changes they most want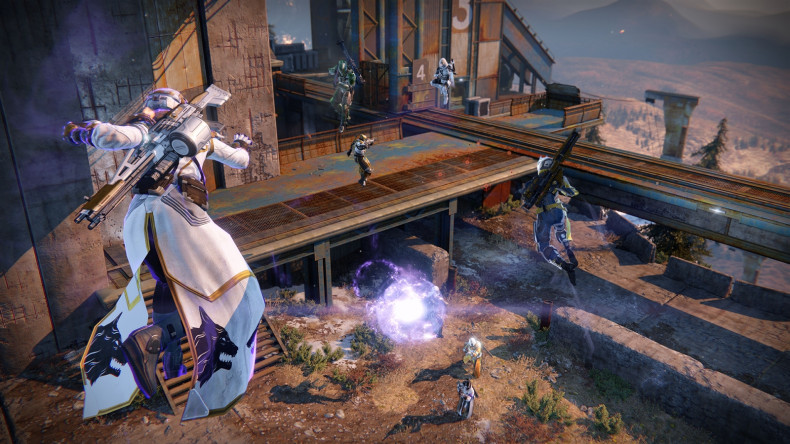 Destiny players have revealed the improvements they want to see implemented in Bungie's successful multiplayer shooter.
Community manager David Dauge took to Bungie.net to ask the community what the most talked about subjects on the site's forums have been. "Set aside your own personal wishes for Destiny, and list the topics you see discussed here most often," he said.
"Not bugs, mind you. We know Crota drops the sword. At this moment, I'm more curious about the new features people tend to ask for. List the Top Three Wishes that are shared by most of the Community."
VG247 then sifted through hundreds of the responses to create a list of the eight things players have been asking for most.
1) Improvements to the vault / more vault space
2) Custom Crucible games, more variety and better bounties
3) Greater weapon customisation
4) Vault of Glass reward upgrades
5) More variety in Bounties
6) Change the RNG loot system
7) Materials, currency and marks exchange
8) More PvE events like Queen's Wrath
Other issues pointed out by VG247 writer Brenna Hillier, which she says she was surprised not to see brought up more, included the ability to warp to the game's hub tower, and optional matchmaking.
Destiny was one of 2014's biggest games and split opinion upon its release. Despite its many flaws – even the game's more die-hard fans acknowledge most of these – the game's popularity has endured, which was a key part of Bungie's vision for their first series post-Halo.
There engaged and dedicated player-base will be readily supplied with new content throughout this and next year, leading to a likely sequel at the end of 2016.