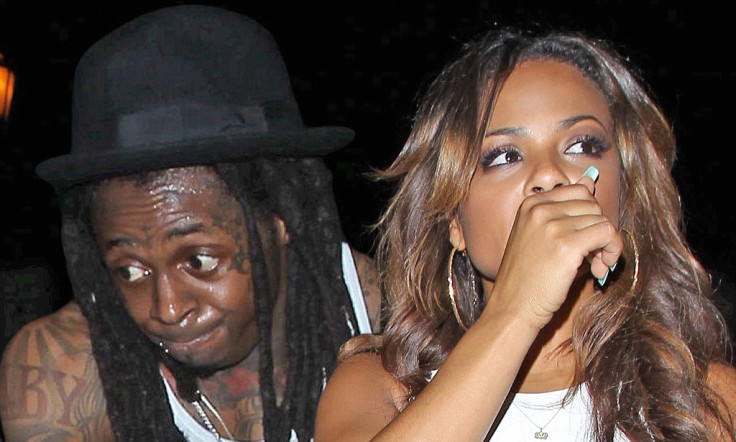 It had been thought that Lil Wayne had finally found his Mrs Right in Christina Milian, but it looks like the Young Money rapper is still on the hunt. The 32-year-old hip hop star has hinted that he may be back on the market and looking for someone new.
Taking to Twitter he posted the cryptic message "I need a ride or die..!" suggesting that he wanted the kind of woman that would stand by him through the good and the bad.
He later deleted the message but not before it amassed over 10.5K retweets and he had received thousands of propositions from women across the globe wanting to be his special lady.
Earlier in April, video vixen Karrine Steffan alleged she was still in a secret relationship with the father-of-four.
"He expressed how much he loves me. It's always hard when Wayne says he loves me because I know he does. Wayne loves me the way he wants to love me. In his own way," said Steffan.
The Lollipop hit-maker's subtextual tweet comes just days after the couple were pictured holding hands while strolling around a film set in Los Angeles.
"I think he's awesome. He and I have a very special relationship and I think I've always been very careful with it publicly because when you have something special it's like everybody picks apart words," the AM to PM songstress gushed in an interview with Latina magazine.
"They'll pick apart a moment in a picture and take something that's special and trash it," Milian told the magazine.
Wayne, born Dwayne Michael Carter, was first romantically linked to Milian when the duo attended the 2014 BET Awards together. Their relationship has courted controversy not only because they stepped out together less than two weeks after she called off her 14-month engagement to Jas Prince but also thanks to their confusing family tree.
Milian was married to singer/producer The-Dream in 2009 and they had a daughter, before divorcing shortly after. Lil Wayne was previously engaged to singer Nivea back in 2002, and they had a son together before separating. Nivea then married music producer, The-Dream in 2004 and they had three children together, before also separating in 2007.
The-Dream previously slammed Milian for not considering the complex family dynamic.
"I think that's what everybody was thinking when the news broke," he told VLAD TV. "Everybody was thinking of that, but supposedly Christina, she wasn't thinking of that at all. I have no idea how she could not be thinking of that".