Billie Piper's latest Snapchat post has sparked speculation that the actress may return to the BBC show Doctor Who season 11 as Rose Tyler and fans are going gaga over the possibility.
Piper joined the cast in 2005, appearing for the first time as sidekick Rose opposite Christopher Eccleston, who played the ninth Doctor before starring with tenth doctor David Tennant until 2009.
Rose bid farewell to fans in 2010 when she got trapped in a parallel universe, and then returned briefly in the multi-Doctor story The Day of the Doctor in 2013. However, the actress appeared to drop a big hint on her social media about a possible return.
The 35-year-old posted a cryptic message on Snapchat, which showed a photo of her with the message "Billie Piper has news". She wrote on top "what could it beeee" followed by a rose emoji.
Fans rushed to social media to claim that Billie could be hinting at a return to the show alongside the first female Doctor and 13th Time Lord Jodie Whittaker and her new sidekick Bradley Walsh.
One excited user wrote, "Am I reading too much into this, or is @billiepiper coming back to #DoctorWho!?!?" another noted, "BILLIE POSTED THIS TO SNAPCHATE AND IT HAS A ROSE EMOJI AND IM YELLING GUYS IM SHAKING WHATS HAPPENING @billiepiper"
"I swear to god if Billie Piper is returning as Rose I'm actually gonna have a full on break down," another fan wrote alongside several crying emojis.
Another Twitter user commented: "I'd love the rumours of @billiepiper coming back to #DoctorWho to be true. Even though it's not going to happen, we can but dream of the 13th Doctor and Rose flying across the cosmos looking for chips."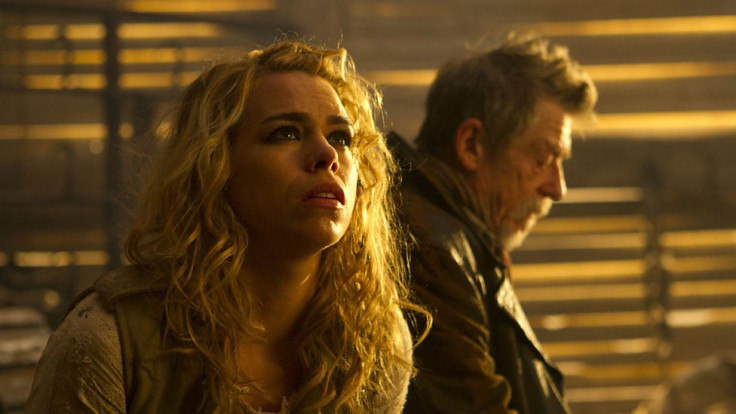 While everyone is excited, one user seemed sceptical about Piper's post and tweeted: "Billie Piper: oh this rose emoji is cute I'll put it in this Snapchat The internet: BILLIE PIPER IS COMING BACK AS ROSE TYLER?!?!"
The first look of Jodie Whittaker as the 13th Doctor was revealed back in 2017. The first woman to play the Time Lord, aka Time Lady's incarnation, is seen wearing a long coat, big trousers and braces.
Whittaker shared her excitement at taking on the coveted role on BBC 6 Music breakfast show back in August. She said, "As a child all I wanted to do was be an actor and I wanted to do it because I wanted to play pretend, and [Doctor Who] is the ultimate."
"I'm about to play an alien, a Time Lord, and as a girl? Who knew! That's incredible," she added.