It may just be the best news to come out of Comic Con: David Tennant will be Doctor who again− albeit in cartoon form. It was announced on Saturday (23 July) that the Scottish actor is set to reprise his iconic role as the 10th Doctor again during a cameo appearance on animated Fox comedy Family Guy.
The Fox panel revealed that Tennant will voice the character in a segment called 'Doctor Who Farted'. The forthcoming episode will see him have some fun with his Doctor character in a cutaway gag with his companion Rose, played by Billie Piper.
He joins the likes of One Direction, Ricky Gervais, Ben Stiller, Hugh Hefner, Barry Manilow, Seth Rogen, Rush Limbaugh, Frank Sinatra Jr, Johnny Knoxville, and Alyssa Milano, who have also made guest appearances. Other voice guests for the 15th season of the award winning animated series include The Wolf On Wall Street star Kyle Chandler and New England Patriot tight end Rob Gronkowski.
Earlier in July, Tennant become an honorary doctor of Drama after receiving an honorary degree from the Royal Conservatoire of Scotland, where he studied acting between 1988 and 1991. Presenting the accolade Professor Jeffrey Sharkey, Principal of the RCS said Tennant and co had had a "profound impact... on individuals and audiences around the world".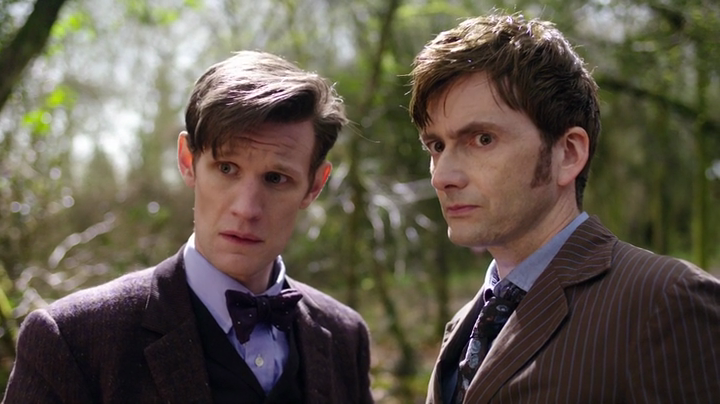 If you can't wait until Family Guy returns to Fox on 25 September, here is a sneak peek of his guest spot. It starts at 1 minute 8 seconds.