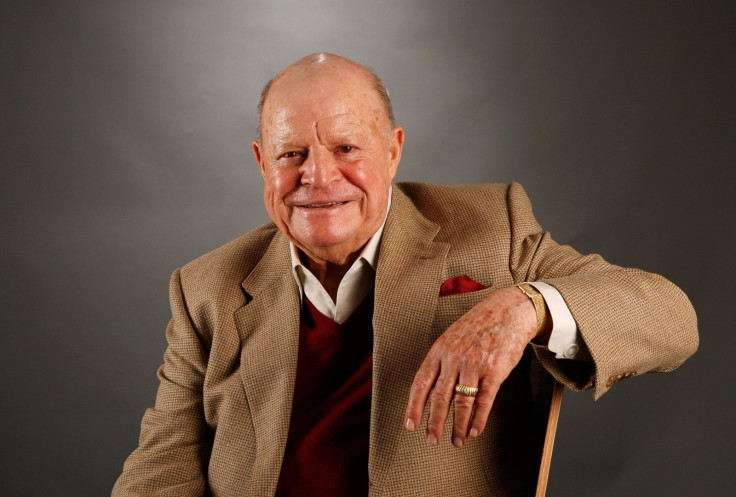 Don Rickles, the man who came to define the genre of insult comedy, has died at the age of 90.
The comedy legend died on Thursday (4 June) morning after suffering kidney failure, Fox News has confirmed.
His representative issued a statement announcing he passed away at his home Los Angeles.
Born in Queens, New York, in 1926, Rickles turned to comedy soon after leaving the US Navy. Originally performing as a "straight" comic, his withering putdowns soon become more popular than his scripted material, and he switched the focus of his sets to insulting hecklers and eventually the crowd themselves.
Rickles first rose to fame after insulting Frank Sinatra, who came to see one of his sets in Miami. "Make yourself at home, Frank. Hit somebody," Rickles remarked. Sinatra was so taken with the comic that he urged fellow celebrities to patronise the show, leading to a wide range of TV appearances and headline spots both in Vegas and elsewhere.
His career took off when he made regular appearances on late-night shows such as The Tonight Show Starring Johnny Carson and Late Show with David Letterman.
After working the comedy circuit, Rickles also found success as an actor, appearing in TV shows like Gilligan's Island and The Munsters after making his acting debut in the film Run Silent, Run Deep. In 1970, he starred alongside Clint Eastwood in the classic film Kelly's Heroes.
Young audiences know Rickles best as the voice of Mr Potato Head in all three Toy Story pictures.
With his biting wit Rickles was to influence a generation of comedians who followed in his footsteps, from Joan Rivers and Louis CK, to Chris Rock and Sarah Silverman.
As he prepared to celebrate his 91st birthday in May, he told Closer Weekly he had "no plans to slow down," and was scheduled to reprise his voice role in Toy Story 4 in 2019.
"Honestly, I didn't realize it — all of a sudden I was 90," said the comedian. "The years skipped by quickly. When it happened, I said, 'Where did the time go? At 90, I'm still going pretty damn good," he said. "And it's nice because I have no plans to slow down."
Celebrities who received the 'Rickles treatment' have been paying tributes to the much-loved comedian on social media. Barbara Streisand said: "Being skewered by Don Rickles was side-splitting funny. A gentle soul with rapid fire wit. xoB"
Fellow comedian Bob Newhart said: "He was one of the kindest, caring and most sensitive human beings".
Oscar winning actor Tom Hanks tweeted: "A God died today. Don Rickles, we did not want to ever lose you. Never. Hanx."
Billy Crystal said his passing was "a great loss."
his rep has asked that donations be made to the Larry Rickles Endowment Fund at Children's Hospital Los Angeles in lieu of floral tributes.
Rickles is survived by his wife Barbara, daughter and two grandchildren.