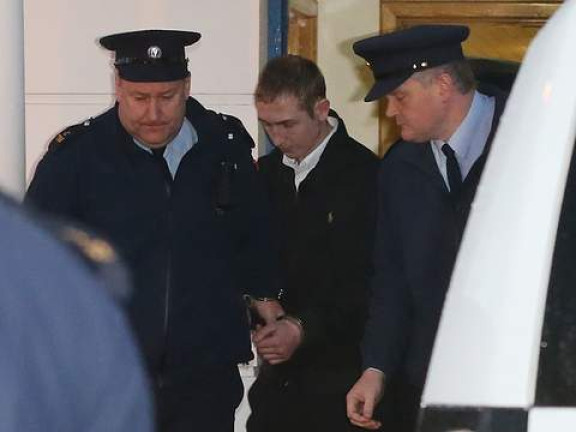 A motorist who killed seven close friends and a pensioner in the most deadly collision in Ireland's history, has been jailed.
Shaun Kelly, 26, was handed a four-year sentence, with the final two years suspended and disqualified from driving for 10 years for the accident which left eight people dead.
Kelly was driving his friends and family home after watching the World Cup final in 2010, when the tragic accident occurred.
The 26-year-old's Volkswagen Passat was seen speeding away from a pub. The vehicle then careered into the path of Anne McGilloway's car in Co Donegal, ripping off a front wheel on her vehicle, causing it to spin out of control. The car crashed into an oncoming Toyota belonging to Hugh Friel, a 66-year-old man who died instantly.
Kelly's car ploughed into a ditch and smashed into a telegraph pole. He suffered a brain injury in the crash, while all of his friends - aged between 19 and 23 - died at the scene. None of them had been wearing seatbelts.
In Letterkenny Circuit Court, four of the victims' families spoke in defence of Kelly stating that they "didn't believe a prison sentence is needed", as "enough lives have been ruined in this accident".
Eamon Sweeney, the father of a teenage boy killed in the accident, said his son Ciaran also needed to take some responsibility for the tragedy.
"It's very unfortunate that Shaun has been left to accept all the blame," he said. "We wish that Shaun is given a chance in life. He needs all the help and support he can get, not punishment."
Kelly's father, Liam, apologised to those who were bereaved in the accident, on behalf of his son, as Kelly is incapable of doing so properly.
"They are very honest and decent people and we are very sorry for what has happened to them," he said during sentencing. "Despite their loss, they have given us all great comfort and support."
The former lorry driver had spent two years denying dangerous driving, but entered a guilty plea in July.
Despite also having a previous conviction for dangerous driving after a near-miss with a police car in 2007, he is likely to serve only two years behind bars.
While some of the bereaved relatives have reacted angrily at the sentence, the local community has remained united in its support for the Kelly family.