A 17-year-old boy collapsed in North Marston, Buckinghamshire after ingesting illegal drug MDMA, also known as ecstasy.
Toby Fairclough was rushed to the Stoke Mandeville Hospital after suffering from a cardiac arrest on playing fields and pronounced dead on Saturday (23 May).
A post-mortem examination, including toxicology tests, are due to take place in the coming days.
Fairclough's family said in a statement, reported Sky News: "Toby Fairclough was a cherished, sporty, ebullient child who we both loved dearly.
"At some point in time, we understand that he suffered a cardiac arrest but, despite the efforts of his friends, the ambulance service and Stoke Mandeville Hospital, he was pronounced dead in the early hours of Saturday morning.
"Toby has left a huge hole in all of our lives."
Meanwhile, detective Inspector Brendan Murray of the Thames Valley Police said: "Late on Friday night or in the early hours of Saturday morning, we believe that Toby digested a substance which he believed to be the illegal drug MDMA [ecstasy].
"We will not speculate on what this substance was or what caused his death. A post-mortem examination is scheduled to be carried out next week, which will include toxicology and histology tests."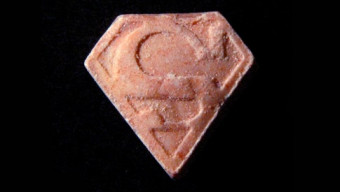 Murray also urged "young people not to take or experiment with illegal drugs such as MDMA. They are extremely dangerous and often contain poisons and illicit chemicals which can prove fatal".
Earlier in January 2015, 19-year-old Adrian Lubecki, from Ipswich, Suffolk, was charged with supplying "Superman" ecstasy pills that led to several deaths.
Lubecki had pleaded guilty to supplying PMMA, which is a substance similar to ecstasy that takes slighter longer to kick in.
Nearly 400 pills bearing the Superman logo were discovered by Suffolk police officials next to Norwich Road near Ipswich town centre.