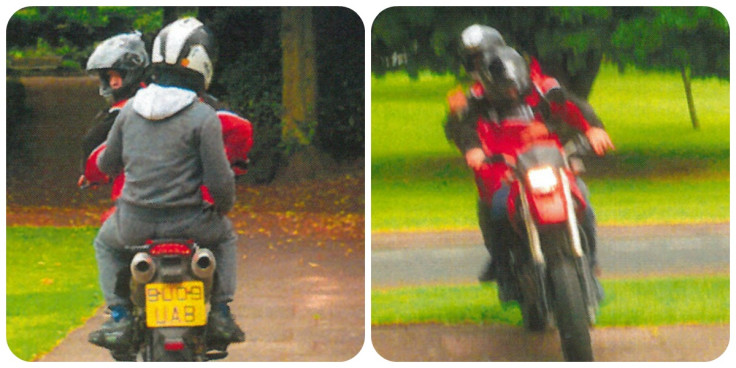 A pensioner in Dudley who was falling to the ground with a heart attack managed to take photos of would-be thieves who tried to steal his camera.
The amateur photographer, 69, was taking pictures of flowers in Priory Park in Dudley, in the West Midlands, on Tuesday (28 July) at around 2.30pm when he was attacked by two men on a motorbike.
The gentleman, who regularly strolls through the park, already had an existing heart condition and the shock of the robbery attempt brought on an immediate attack.
Amazingly, he managed to crawl back home and call police but faces potentially life-saving surgery.
Detective Inspector Nigel Smith, from Dudley Police, said: "Even though the gentlemen fell to the floor as he suffered the heart attack, he still managed to take pictures of his assailants.
"He then managed to crawl back to his house to alert emergency services who took him to hospital. He is now facing potentially life-saving surgery."
The suspects are also wanted for the theft of a blue Yamaha YZF R125 motorbike that was stolen from the multi-storey car park in the Merry Hill shopping centre on Saturday (25 July) just before 6pm. Two men were caught on CCTV arriving on a red scrambler-type bike.
The images taken in Priory Park, along with the CCTV from the Merry Hill Centre, have now been released in a bid to trace the offenders.

The rider is described as young and wearing a red motorbike jacket with black down the sleeve and a black helmet. His pillion passenger is also young and was wearing a dark grey tracksuit with dark blue Nike Air Max trainers and a black and white striped helmet.
DI Smith added: "I would like to hear from anyone who recognises the two in the images or anyone who has information which will lead us to them. We are continuing to trawl local CCTV to see if they have been captured elsewhere."
Anyone with information should call Dudley CID on 101 or Crimestoppers anonymously on 0800 555 111.