Philippines President Rodrigo Duterte is set to be conferred an honorary doctorate by a Russian state-run university. The firebrand leader is set to visit Moscow later this week and if he accepts the doctorate, this will be his first such honorary degree since becoming the president.
Duterte had shown reluctance to accepting honorary degrees in the past. In April, the loudmouth leader declined to accept a similar honour from the University of Philippines citing his "personal policy" not to receive awards.
The Philippines foreign ministry has so far not said that Duterte will turn down the honour. Instead, Foreign Affairs Assistant Secretary Maria Cleofe Natividad said in a statement that the president will speak at the Moscow State Institute of International Relations (MGIMO) University during his official visit.
"The President will share his ideas on how to achieve peace and security, especially in the Asia-Pacific region," the spokesperson said. "We also see this visit as an indication of our strong common desire to enhance and strengthen bilateral relations. The relations can be best described as cordial, albeit, modest in scope and depth. Thus, we consider this visit as a landmark that will send a strong message of the Philippines' commitment to seek new partnerships and strengthen relations with non-traditional partners such as Russia."
The Filipino leader will also hold an interactive session with the university's students and donate books to the facility during the event.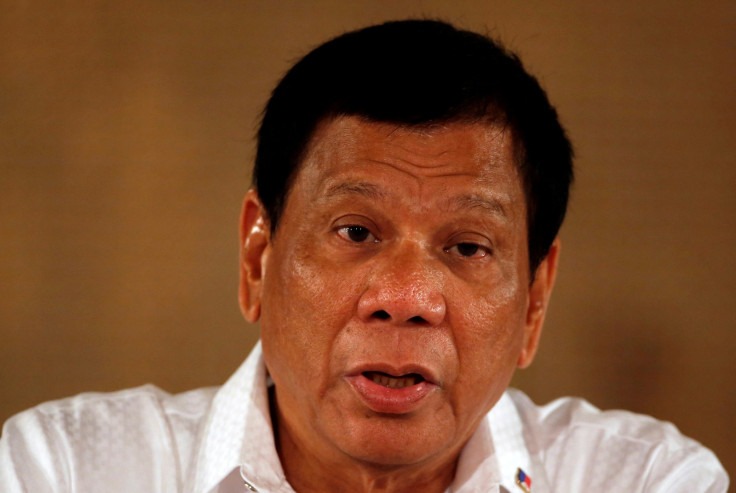 The MGIMO lists top dignitaries from across the world as recipients of honorary doctorates in its website. Among them was former United Nations Secretary-General Ban Ki-moon, former French president Nikolas Sarkozy and former Indian prime minister Manmohan Singh.
Duterte, who has become globally famous for his notorious and bloody crackdown on drug peddlers and violators, is set to arrive in Russia on Monday, 22 May. He will meet his Russian counterpart Vladimir Putin and Prime Minister Dmitry Medvedev during the tour signing several key agreements.