E3 2015 is finally upon us, with Bethesda getting the show under way on 14 June. Let's cast our eyes back to last year's big conferences from the major publishers and developers, and their set of promises. Which titles made an impact, and which disappeared without a trace?
Sony
Overflowing with confidence after their triumphant 2013 conference, it was business as usual for Sony in 2014. Much of their time was given over to third party titles, but their first party range was strong.
Little Big Planet 3 was something of a surprise at last year's show. It was the first main console LBP not developed by progenitor Media Molecule. With Sumo Digital in charge it was released in November to generally positive reviews.
The Order: 1886 from Ready at Dawn made its second appearance at the LA trade show last year before being released in February 2015. The game was praised for its production values but that praise was outweighed by the scorn it received for its short length and lacking gameplay.
No Man's Sky made its E3 debut following a last minute exclusivity deal with Sony. After its memorable announcement trailer, this time we got a longer look at its first-person interplanetary gameplay. Hello Games' ambitious title is still slated for release this year and will likely feature heavily at Sony's 2015 show.
The unexpected star last year was From Software's Bloodborne, which released in March to near universal acclaim and sales which far exceeded expectations.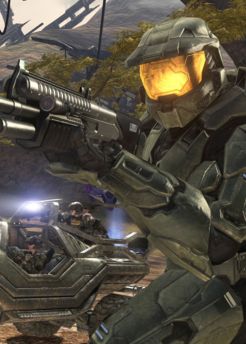 Microsoft
After the humbling that they received in 2013, Microsoft started to win back fans the only way new boss Phil Spencer knew how – games, games, games. Leaked ahead of time (much like the Gears of War remake this year) Halo: The Master Chief Collection was announced, containing all 4 numbered entries in the series remastered for Xbox One.
It was a shambles upon release with multiplayer that remained unplayable and unfixed for months. It now works, but the damage to 343 Industry's reputation has been done.
Microsoft's other big title, first announced at the launch of Xbox One, was Insomniac games' Sunset Overdrive, which was released in October 2014 to generally positive reviews. A sequel is likely.
Fable Legends is still yet to be released, though after several dud entries from Lionhead Studios, Fable's status as a star franchise is in question. The game will be released this year and is now heading to PC as well.
Microsoft showed off a range of indie exclusives, though many like Studio MDHR's Cuphead and Playdead's Inside have yet to be released.
Their show climaxed with Crackdown 3 – announced with a stylish trailer. We've heard nothing of the game since, and won't at E3 either. The game is being saved for Gamescom in August, where gameplay will be expected.
Nintendo
For their 2014 digital conference, Nintendo focused on Super Smash Bros for 3DS and Wii U alongside the first wave of Amiibo figures. Both versions have since been released to positive reviews and sales but Nintendo admits that there's been a serious supply issue with Amiibo.
Splatoon was announced and being a wholly new IP from the house of Mario, it instantly made a splash. Released in May, Splatoon has surprised many with a range of very positive reviews. Sales-wise it has also exceeded expectation.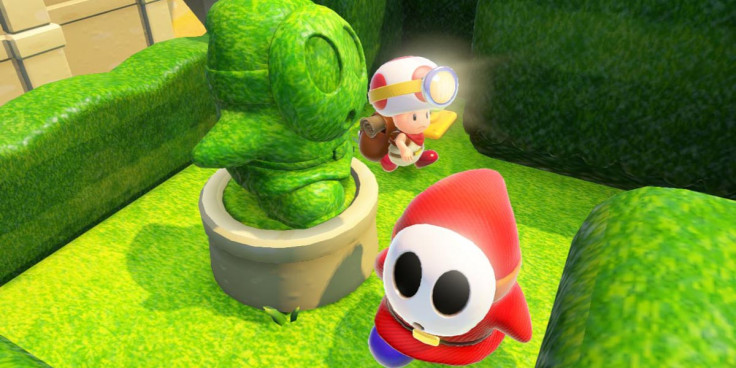 Captain Toad: Treasure Tracker and Hyrule Warriors were well received spin-offs of Nintendo's stalwart Mario and Zelda franchises. Both titles took long established characters into new directions and added to the variety of the Wii U's catalogue.
As for the classic franchises, a new Star Fox title for the Wii U was shown behind closed doors and is expected to be playable at this year's E3. Then there's the new Legend of Zelda, which was set for 2015 but was recently delayed until next year.
Ubisoft
Ubisoft's 2014 as a whole will be remembered for Assassin's Creed Unity, the first next-gen exclusive entry in the esteemed franchise. Released in November, the generally solid 7/10 reviews belie a litany of bugs and glitches.
Another big sequel shown was Far Cry 4. Looking to address the criticisms levelled at Far Cry 3's 'white saviour' narrative, Far Cry 4 had you play as a native liberator of the fictional country of Kyrat. It received positive reviews and became the fastest selling title of the series but wasn't enough to save Ubisoft from Assassin's Creed blushes.
The French gaming giant was confident in The Crew's potential, but since its release in December 2014, its middling scores and sales have suggested their faith was misplaced.
The latest entries under the successful Tom Clancy banner, The Division and Rainbow Six Siege were extensively previewed. Announced in 2013, The Division has been delayed twice and is slated to be released in 2016 whereas the less ambitious but no-less exciting Rainbow Six Siege should see the light of day in October this year.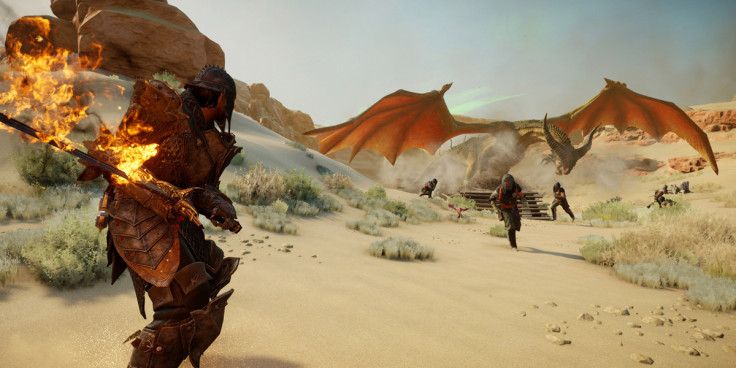 Electronic Arts
EA's conference had all the air of a last minute rush job. The content – mostly behind the scenes dev diaries - just about stretched across the whole hour
Though they had two of the biggest releases of the last year to show off in Dragon Age: Inquisition and Battlefield: Hardline alongside their bread and butter sports releases, the rest of their line-up was hardly stellar.
Mirror's Edge Catalyst and Star Wars Battlefront made their second appearance. The latter is expected to be released this coming November, while the long-awaited Mirror's Edge reboot is slated for the first quarter of 2016.
Dawngate was a failed attempt by the publishing giant to get in on the MOBA genre and its beta was shut down in April this year. Reviews for The Sims 4 were generally critical of its lack of content with many seeing this as a downgrade after the third entry.
It wasn't all bad for EA though, Dragon Age Inquisition managed both critical and commercial success, becoming the highest selling Bioware game ever. Battlefront Hardline meanwhile launched in March to both solid reviews and sales.
For all the latest video game news follow us on Twitter @IBTGamesUK.