E3 2015: Square Enix press conference live stream - How to watch on Twitch and YouTube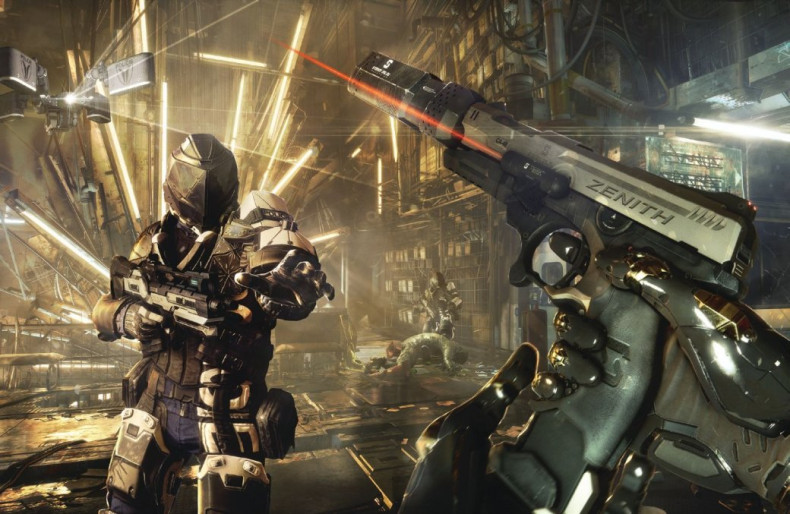 When Square Enix announced that they will be hosting their first ever conference at E3, the reaction was pretty dismissive. Theirs certainly won't be the most watched show, and coming directly after Nintendo won't help matters, but Square certainly have a lot to potentially show off.
Their biggest games will be Deus Ex: Mankind Divided, this year's Just Cause 3 from Avalanche Studios, and Star Ocean 5. Final Fantasy XV is the biggest game on their horizon but it will reportedly not be at E3, in favour of a more in-depth showing at Gamescom – but don't rule out a trailer.
The next Hitman game from IO Interactive could well be announced. The developers have been open about the fact they've been making a new Agent 47 adventure, and now's the time to show off the fruits of their labour.
Square Enix's E3 press conference takes place at 6:00PM BST on Tuesday 16 June. It can be watched via a live stream on Twitch or YouTube. We have embedded the Twitch stream below.
<iframe src="http://www.twitch.tv/squareenixpresents/embed" frameborder="0" scrolling="no" width="620" height="378">Watch live video from SquareEnixPresents on www.twitch.tv>
For all the latest video game news follow us on Twitter @IBTGamesUK.