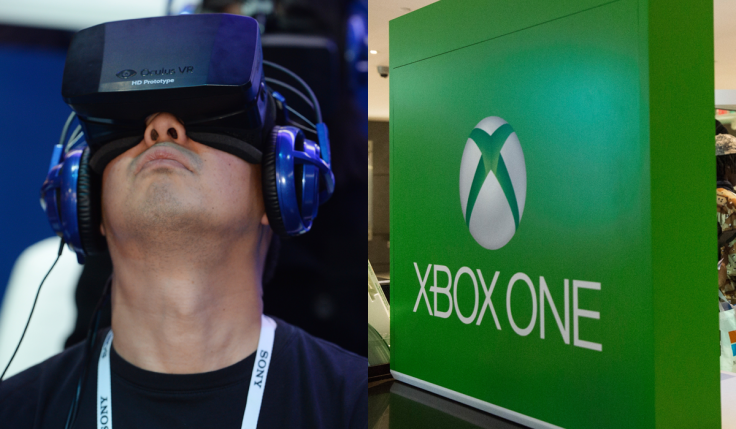 Microsoft may be days away from lifting the lid on some VR for Xbox One, if E3's official website is anything to go by. A new virtual reality category has been added to Microsoft's Xbox One agenda for E3 2016, with several hardware and software developers apparently set to make an appearance.
As reported by TechRadar, perceptive NeoGAF users spotted the update to Microsoft's page on the E3 2016 website. While little concrete info can be gleaned from the listing (pictured below), it does suggest that virtual reality will play a role in Microsoft's Xbox One E3 2016 event.
Currently, four developers have put their names down for some sort of VR-themed appearance, including Battlezone VR developer Rebellion and 3D Rudder, the manufacturer of a feet-based VR motion controller. Also registered are Maximum Games and Readily Information Company, a company specialising in 3D modelling and character design.
With Sony set to launch its PlayStation VR headset in October, it makes sense that Microsoft would want to get in on the action too. PSVR may arrive alongside a more powerful version of the PlayStation 4, and if recent reports are to be believed, Microsoft is hoping to bring Oculus Rift to Xbox One through a partnership with Oculus-owners Facebook.
Kotaku reports that Microsoft is seeking such a partnership for a more powerful Xbox One it plans to release in 2017 - codenamed Scorpio.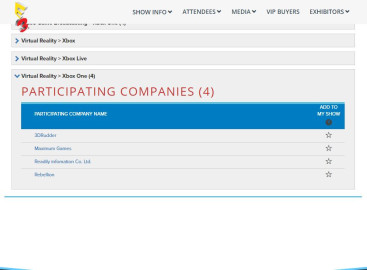 Much like the PS4 Neo, the device is reportedly more powerful, allowing better support of VR, as well as 4K gaming. The hardware revisions form part of Microsoft's plans to make the Xbox One more PC-like by introducing incremental hardware upgrades.
Scorpio is one of two new Xbox One models Microsoft may well announced during its E3 2016 press conference on Monday, 13 June. As well as Scorpio, a slim model is rumoured for release later in 2016.
Microsoft of course has the HoloLens headset in development already, with gaming applications, but it is an augmented reality headset rather than a virtual reality one. The difference being that AR lays digital images and data over a real-world view, while VR locks users into an enclosed virtual space. It's unclear how the HoloLens will figure into Microsoft's plans - or how suited it is to gaming.
All will be revealed at E3 2016, which takes place between 14-16 June. As always, IBTimes UK will be on hand to cover the proceedings, so keep an eye on our E3 hub page for all the biggest stories from 2016's gaming extravaganza.
For all the latest video game news follow us on Twitter @IBTGamesUK.