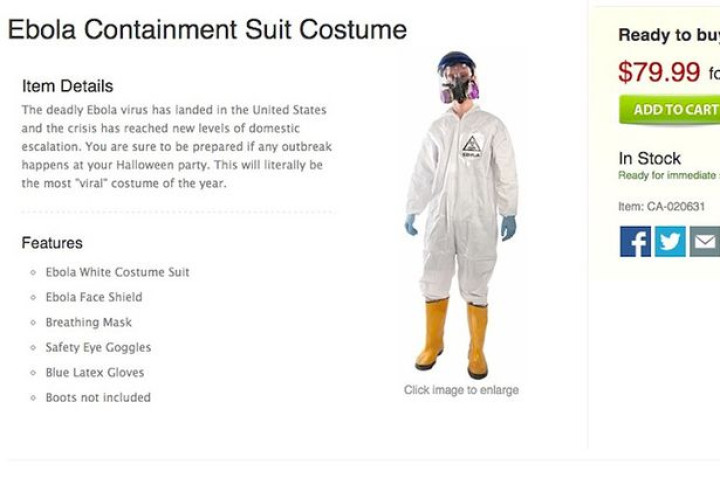 A Birmingham nightclub will donate profits from an Ebola-themed party to Doctors Without Borders after it admitted making "a huge error of judgement".
Revellers at the Bar Risa event were served by staff wearing contamination suits and were advised to go to the bar for "decontamination and quarantine".
Wednesday's event was advertised on Facebook as "Broad Street has been infected and is no longer safe!! All students must head to Bar Risa for Decontamination!!"
But the themed night drew criticism from people who thought the nightclub behaved in a "disgusting" and "disrespectful" manner.
Ebola has killed nearly 5,000 victims since the outbreak in west Africa earlier this year.
The nightclub has since apologised and said it will donate proceeds to charity.
"The event was run by a third-party promoter and we can only apologise for such a huge error of judgement on our part in letting them run the event," a spokesman told the Mirror.
"We will be donating all profits from the night to Doctors Without Borders and we wholeheartedly apologise to anyone we have offended."
Outrage was caused in the build-up to Halloween after outlets started selling fake containment suits.
The protective layer has been on sale on eBay for as much as £60 as interest in the outfit soared.