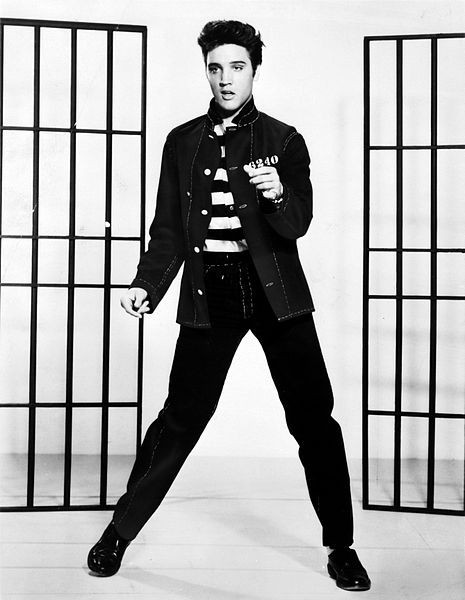 The auction of Elvis Presley's Memphis Crypt which was scheduled to take place at Julien's Auction has been taken off after the music icon's fans worldwide protested that it should be kept as a memorial and a shrine.
Over 10,000 fans signed a petition to prevent the sale of the crypt at the Forest Hill Cemetery in Memphis, Tennessee.
In response to the petition, Julien's Auctions said the crypt would never be sold until the "cemetery finds a plan that best suits the interests of the fans while respecting and preserving the memory of Elvis".
Earlier, in May, the Daily Mail reported that celebrity auctioneer Darren Julien of Julien's Auctions in Beverly Hills, Calif, said the original crypt of Elvis Presley would be sold to the highest bidder as part of his Music Icons auction in June. Presley's former tomb is located inside a granite and marble mausoleum at the Forest Hill Cemetery.
The auction house also said earlier that the winner would receive the crypt, "opening and closing of the vault for burial, an inscription to mark the crypt, and access to the cemetery's chapel for a funeral service."
Presley was originally buried in the mausoleum alongside his mother, Gladys, after he died on 16 August, 1977. When Presley died, about 80,000 people lined the streets and watched the funeral procession as it made its way to the Forest Hills Cemetery. However, the bodies of both the singer and his mother were later moved and reburied in the meditation garden at Presley's Graceland home.
Since then, the original crypt that held him has been lying empty.
According to the BBC, fans argued on the Elvis Matters website: "Can you imagine visiting the crypt and spend a few moments of silence, while an unknown is buried there? If the crypt is still accessible for fans, that is." They will still be able to buy other Elvis memorabilia: the singer's personal telephone, medallion and X-ray of a karate injury are among other items under the hammer.
Apart from this, the auction will feature clothing and furniture formerly owned by Meat Loaf; a guitar once used by Jimi Hendrix and a pair of sunglasses worn by Eric Clapton.