Co-op bank board battles on to sell business valued at zero
The lender said it will enter detailed takeover talks with 'several parties'.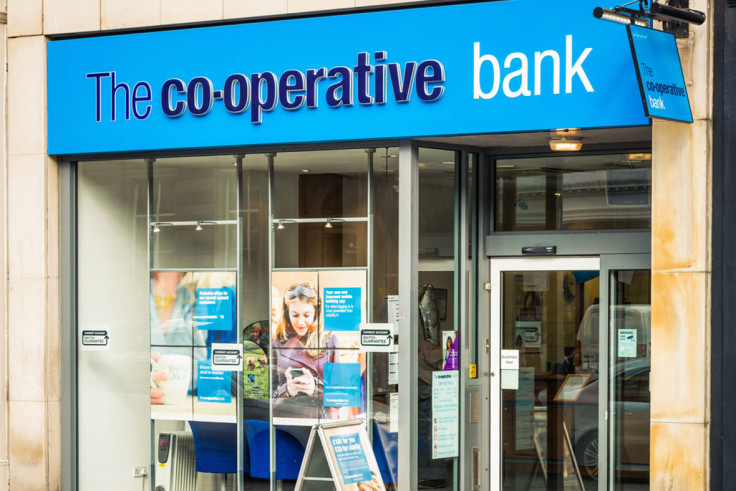 Troubled Co-op bank said it is due to enter into detailed takeover talks with "several parties", a day after its parent group declared it worthless by writing down its entire value to zero.
The loss-making lender said it "has selected several parties to enter a further phase during which these parties will be provided with additional information".
It added it continues parallel talks "with existing and other potential new investors on options to build capital".
The move comes after original owner, the supermarkets-to-funeral parlours Co-operative Group, posted a £132m ($164m) annual loss yesterday (6 April) after it wrote down the value of its 20% stake in Co-op bank to nil. It had previously priced its share of the business at £140m.
The lender said the Bank of England's (BoE) Prudential Regulation Authority "has welcomed the actions being taken", though it added that there can be no certainty of any final offer for the business.
Last month the BBC reported the BoE had placed Co-op bank under "intensive supervision" as survival options for the ethically-based lender dwindle.
The 150-year old bank, now primarily owned by US hedge funds, put itself up for sale in February after revealing a £1.5bn black hole in its balance sheet four years ago, from which it is still trying to recover.
Co-op bank, which has four million customers, reported an annual loss of £477m last month, bringing its cumulative losses over the last five years to more than £2.7bn.
Since failing the Bank of England's stress test in 2014, Co-op bank has been closely watched by regulators while it tries to restore its capital to an acceptable level.
© Copyright IBTimes 2023. All rights reserved.