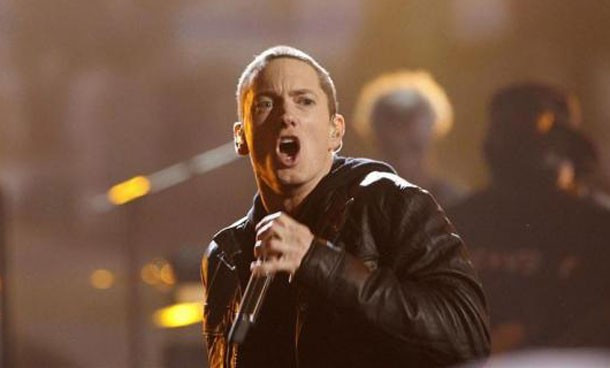 An article circulating online, claiming that Eminem has quit music after checking into rehab for a heroin addiction is a hoax.
The story was posted on Huzlers, a website well known for publishing fake stories with sensational headlines.
The fake story read: "Rapper Marshall Mathers, known by his stage name 'Eminem', allegedly said "I'm done with this music sh*t" after checking into rehab again, only this time for a Heroin addiction."
"The rapper was recovering from a cocaine addiction for about six years until he released his first album back titled 'relapse' in 2009. Now it has been revealed that Eminem is battling a new addiction, but not cocaine.. it's Heroine. It is being said by Eminem's management that he will no longer be making music."
The bogus report carried a made-up quote of Paul Rosenberg, Eminem's longtime manager, as saying: "It may take Marshall another four or five years to recover, but this time, he won't be coming back to make music, he want's to focus more on his family after, and we should all respect his decision. we know that drugs have been a struggle for him for the last decade, it's a tough battle".
As the story went viral, many Twitter users expressed their disbelief.
The website has previously published fake reports stating Ariana Grande is pregnant and Tupac Shakur is alive.
Meanwhile, the Grammy-winning rapper had previously talked about his retirement from the rap.
"I do love it so much. But even if I was rapping at 50 [years old], I don't know if I would put it out," he told Vibe in 2010.
"I know it always makes me feel better to lay things to tape, and—"Lay the tape." See, I'm old school. The fans might say the shit is garbage. You don't how long people are going to want you around . . . Realistically, if I don't rap, what the fuck am I going to do? It's too late to just be unfamous right now at this point," he added.