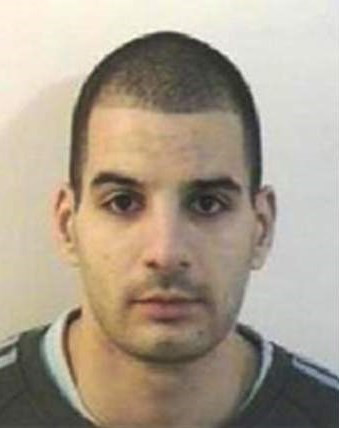 A violent criminal, who walked out of a high-security prison, has fled to the Costa Del Sol.
Haroon Ahmed, escaped from HMP Dovegate, near Marchington in Staffordshire, on Wednesday (27 May) afternoon, after leaving with a group of visitors.
The 26-year-old, who was jailed for robbery and was on a "watch list", left the Category B prison with a group of people who were visiting him.
Speaking on the phone from Spain to Sky News, the 26-year-old, who is at the centre of a manhunt, revealed how easy it was for him to abscond.
"Nothing was planned," said Ahmed. "I just got up when the visit was ending. I said to a prison officer 'Is it okay for me to go home?' as a joke. I just walked off with all the visitors and went through the security procedures. A prison officer escorted me to the gate. I know what I did was wrong. I just took an opportunity but I don't want to be looking over my shoulder. I can't run and hide forever."
He revealed that he travelled by road to Marbella on the Costa del Sol and is now deciding whether to follow legal advice to hand himself in.
Ahmed, who hails from Derby, was jailed in 2008 after he stole £500 from a garage in his home town. It was reported that he jumped onto the counter and held cashier Kulan Sakthy at knifepoint.
The escapee's mother defended her son saying: "I don't think he's what they are making him out to be, he's never hurt anyone out here, no matter what crime he's done. I'll be honest, I think he should try and live a decent life somewhere, and have a life, because he's never had a life."
Michael Guy, Serco's director at HMP Dovegate, said: "We are taking this extremely seriously and I have commissioned an urgent investigation into the circumstances of the escape. We are working closely with the police to identify what went wrong and to address any failings."
His brother, Majeed Ahmed, 25, of Clarence Road, Derby, has been charged with assisting a prisoner in escaping from prison. He has been released on bail to appear before magistrates in Burton on 25 June.
Ahmed is described as Asian, 6ft tall with a thin build and short black hair in a crew cut. Due to his history of violence, police advise members of the public not to approach him.
HMP Dovegate was criticised for its poor visiting arrangements and high levels of violence by the Chief Inspector of Prisons in a report published on Friday. Officials said that entire wings of the privately run prison had been left unstaffed, while inmates were often out of the cells.
Anyone with any information about the suspect should contact Staffordshire Police on 101 or Crimestoppers anonymously on 0800 555 111.