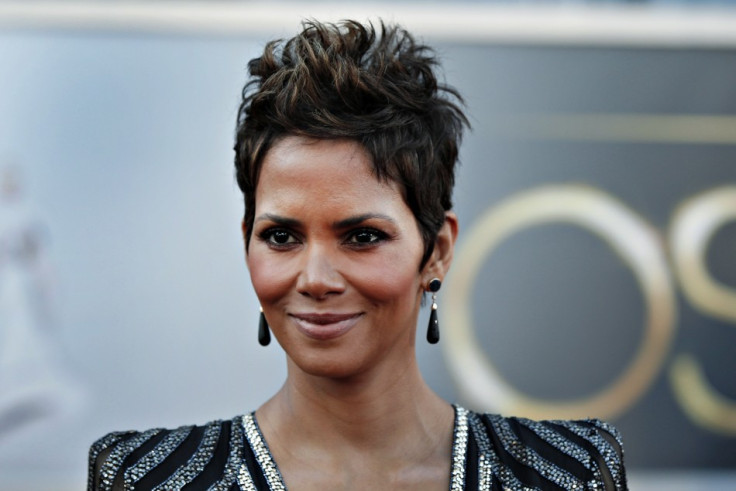 She may have only recently joined Instagram but it looks like Halle Berry already knows how to get the attention of her 665,000 followers. The Hollywood actress – who celebrated her 50th birthday on 14 August –has shared a sexy bikini snap on her page.
In the image she channels her inner Bond Girl in a black two-piece which showed off her famous curves and her washboard abs. The caption read: "BTS on my last shoot of the summer."
And the secret behind her enviable figure? Planking, push-ups and weight training, her personal trainer, Nat Bardonnet revealed earlier this year. "The way I push Halle, not many people would be able to last," Bardonnet told People magazine. "She always has great energy and a great smile. Whatever curveball I throw at her, she can take."
Berry made her debut on the photo-sharing app back in March with a topless snap of her out in a bamboo grove. She told her fans she was looking forward to sharing a glimpse of her world through images."I am in awe of photography and its ability to capture and reflect this extraordinary world that we live in," she told her followers. "I'm excited to share with you my love of nature, the arts, fashion and much more in the hopes that the images will inspire, promote conversation and bring you joy. ❤ Halle"
Earlier in August, she revealed she wasn't afraid of getting older, telling USA Today: "People have said to me, 'You're turning 50. Oh, God. How does that make you feel?' Well, I feel great. I've never been defined by a number or my age. And I've never felt better."
Meanwhile, the Monster's Ball star is set to star in Kingsman: The Golden Circle,where she will play Ginger, one of the leaders of the American spy agency the Statemen.