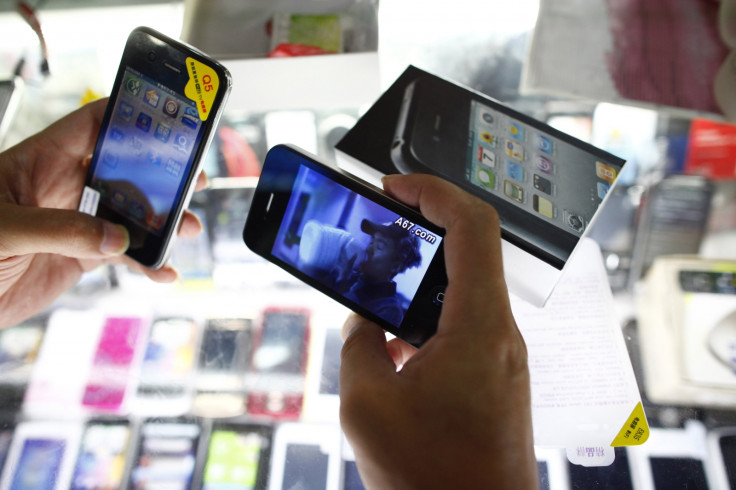 Beijing police have shut down a factory used to produce more than 41,000 fake iPhones worth over £12m ($19m).
Nine suspects, including a husband and wife thought to have run the illegal facility, were arrested as Chinese authorities work to tidy up the country's image of producing counterfeit goods.
Police swooped on the factory, which included six assembly lines, in May after being tipped off by US police who found fake iPhones produced there had made their way to the US. The factory, which opened in January, was run under the guise of a gadget maintenance shop on the northern outskirts of Beijing, Reuters reports.
A 43-year-old man with the surname Yu and his 40-year-old wife, surname Xie, are believed to have run the factory, hiring "hundreds" of workers in the process, who repackaged second-hand smartphone components as iPhones for export.
The 14 May raid saw police seize 1,400 handsets and large quantities of accessories; the destination for most of these products – and how they were made – remains unknown. Both Apple and China's public security representatives are refusing to comment on the incident, other than to say an investigation is ongoing.
China is no stranger to counterfeit Apple products. In 2011, bloggers in the southern city of Kunming discovered 22 Apple-branded retail stores that were being run with no approval from Apple itself. Their interior mirrored that of genuine Apple stores, the staff wore the same uniforms – complete with branded name badges – and some were reported to say they genuinely believed they worked for Apple.
The incident embarrassed Chinese authorities, who stepped up efforts to dispel the counterfeit stereotypes by enforcing intellectual property rights, pushing companies to apply for trademarks and patents, and cracking down on fakes.